Figuary Feb 3. 2020
I am participating in Figuary again this February. It is a combined daily figure drawing program at "Love Life Drawing" (You Tube) and Croquis Café (Vimeo). Kenzo at Love Life Drawing gives a short lesson, 10 min or less, and Croquis Café has models doing short poses for you to draw. I've included links at the end of this post.
Today Kenzo reviewed drawing methods of Richard Powell who specializes in 1 and 2 minute poses. The poses were very short at Croquis Café 15 sec up to 5 min, and I just paused the clock and sketched as fast as I could (2 min or less for each) trying to use Powell's method. Here are the 12 quick drawings - each was done on 1/4th sheet of used copy paper.
Group A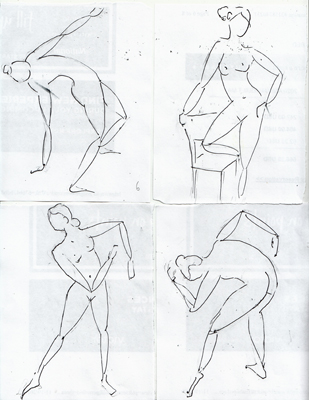 Group B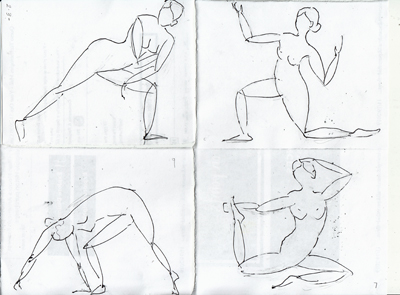 Group C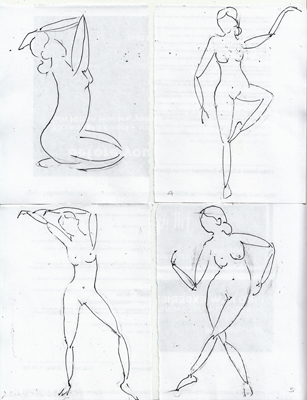 Links for February. You need to sign up for Vimeo before you can open Croquis Café which has the model poses.
Day 1 Tutorial: https://youtu.be/OcS3927iLYw
Day 1 Croquis Cafe practice session: https://vimeo.com/385683231