Deliberate Practice
I am drawn to figure drawing, probably from the same place in my heart and soul as I was drawn to the human body and a career as a physician. I love to draw figures and gravitate to them when I want to copy a Master drawing or painting in a museum exhibit. Yesterday I sketched 5 Picasso works at the Guggenheim exhibit called Picasso: Black and White.
I'm still learning! And I really practice!! I not only keep large sketchbooks for live figure drawing sessions, I also keep small sketchbooks for sketching body parts: portraits, hands, feet, and even the crazy figures on posemaniacs.com.
I sketched every hand sign from the American Sign Languare website over the last few years, but I still struggle drawing hands on the live models. So I keep practicing. These are drawings that I did from photos that I collect just for practice sessions. On this page I was also trying out an Indian Red Albrecht Durer watercolor pencil because I love the red chalk used by the Masters in their drawings and I hate drawing with conte pencils or crayons.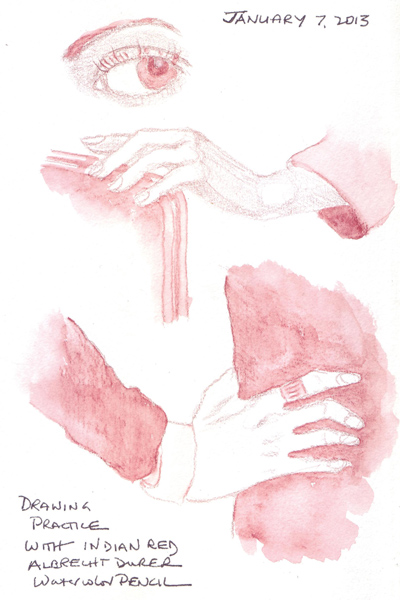 This is a recent drawing I did of my oldest grand daughter from a photo that I took. She is only 8 and I continually make her look like a teenager in my drawings - and can't figure out how to retain the look of a child.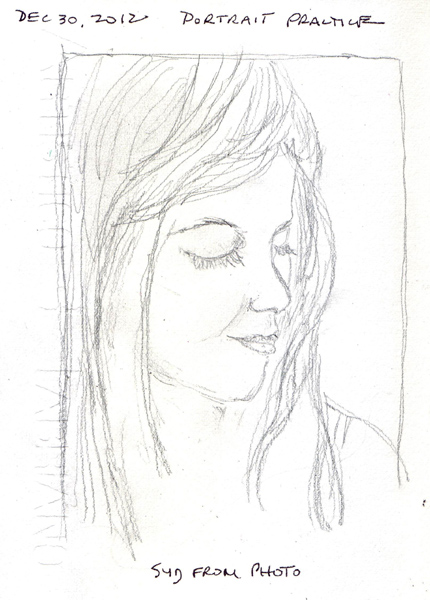 My Girls: We only have two grand daughters - Annabelle age 4 and Sydney age 8. The other 6 are boys! We took lots of photos at Christmas, so I have many more photos I can draw for practice. But I'm certainly not there yet!