More Faces - Sonheim Drawing Lab 16
I am still trying to finish my 100 Faces for Carla Sonheim's Drawing Lab exercise #16. I forget about it for weeks at a time. And then as I'm leaving our apartment for a day on buses and/or subways, I grab my watercolor cards and pencil case - and complete several.
The first several Faces were from a ride downtown on the #6 subway. Subject #69 was asleep, but very briefly because he jumped up and got off the train one stop after I started my sketch. Subject #70 was a gorgeous little girl - with corn row braids and many barrettes holding her hair in place. She had on very dark sunglasses and probably watched me draw her from across the aisle.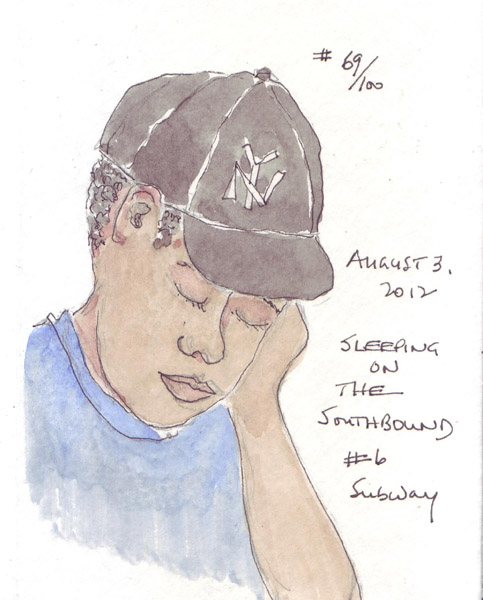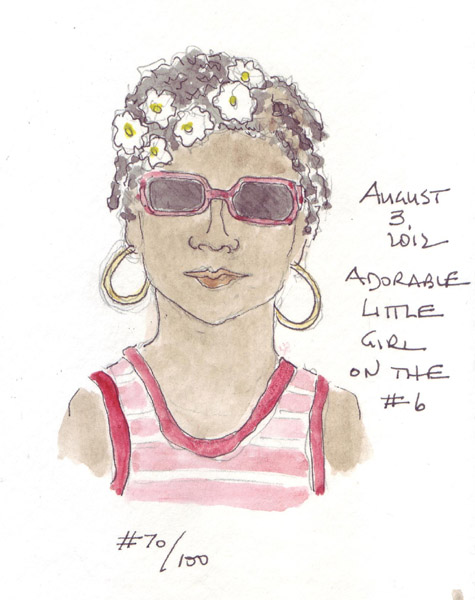 Subject #71 is a Home Health Aid at my Mother's Retirement complex. I sketched her in pencil several months ago while we all sitting in a common area. But I didn't add ink and watercolor until last night.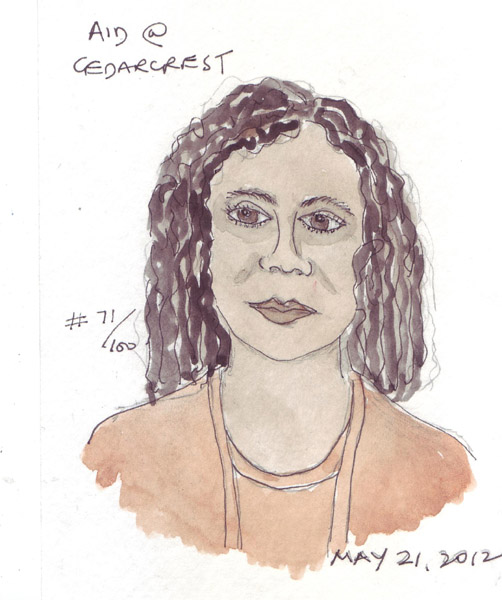 TWENTY-NINE MORE TO GO BEFORE I FINISH!