Pfizer Vaccine for Children 5 to 11Years
This week Pfizer announced that they will be submitting an EUA request to the FDA for their vaccine for children ages 5 to 11. There was a 240% increase in the number of Covid cases in children since July when the delta variant increased dramatically in the US. Data from the Phase 3 clinical trial will be submitted and hopefully the FDA and CDC with their advisory boards will approve the efficacy and safety by the end of October. Many parents were very concerned about these children going back to school and already there are many schools who had to close down classrooms because of Covid infections.
Different doses of vaccine need to be tested in children, and the immune response, as measured by antibody studies must be as good as the results in a control group. For this study 2268 participants who were 5-11 years old were given two 10ug doses of vaccine 21 days apart. Antibody levels measured 1 month after the second dose were comparable to those measured in the 16-25 year old control group who received two 30 ug doses 1 month apart in the Pfizer adult study. In addition to assessment of the immune response the vaccine must have no significant safety concerns. Pfizer reports that the vaccine was "safe, well tolerated and showed robust neutralizing antibody responses." See Below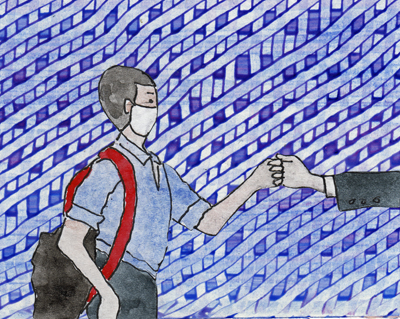 Pfizer will submit all of their data from the 5-11 year old children and the FDA will review the immunologic and safety data for each participant. The FDA will present the information to their scientific advisory groups for discussion and hopefully approval. The CDC will then review the same data and present it to their advisory board. Only then will the vaccine be released to children in this age group.