The CDC Votes on a Vaccine Distribution Plan
Happy News for some of us. CDC met this past weekend in order to establish guidelines for vaccine distribution among people in the United States. The National Academies of Sciences, Engineering, and Medicine developed some guidelines for distribution last Fall. The Advisory Committee on Immunization Practices (ACIP), an unrelated committee of scientists and public health experts that advises the CDC then met regularly to further refine the distribution based in part on the risk of severe infections and deaths of people in these groups. Phase 1a includes Health Care Workers and staff and patients in Long Term Care Facilities. Both of these groups just began vaccinations under the guidance of the their states.
Last weekend the committee met to finalize their recommendations for the next Phase of vaccinations. Their decisions were based on which groups had the next highest risk of serious infections and deaths. After extensive discussions among committee members, and an open session in which other speakers were able to present their opinions, the committee approved Phases 1b and 1c. These are recommendations for the jurisdictions (states/territories) to set up programs for vaccinations. We are very happy with the guidelines adopted. See Below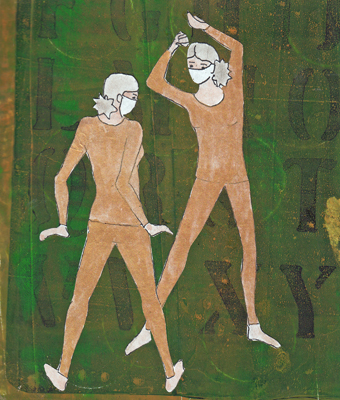 Phase 1b:
People 75 years and older and non-health care essential workers (approximately 49 million people).
Phase 1c:
People between 65 and 74 years of age and people 16-64 years with comorbidities, and essential workers not covered in Phase 1b: first responders (fireman, police, corrections officers, food and agriculture workers, US Postal Service workers, manufacturing workers (like those making medications) grocery store workers, public transit workers and those who work in education and child care.
My husband and I are happy that we moved up in the vaccination schedule. We are in the high risk >75 years group and we have severely limited our activities and contacts since the pandemic began. Once vaccinated we will still wear masks and follow all of the public health recommendations, but at least we have something to look forward to - in person visits with our children and grandchildren.
https://www.cdc.gov/mmwr/volumes/69/wr/mm695152e2.htm?s_cid=mm695152e2_w