The Covid States + DC Project On Misinformation
These data are a follow-up from regular early surveys in which attitudes and behaviors about the Covid vaccines are measured. From Dec. 22, 2021 to Jan 21, 2022 18,782 Americans responded to a survey. They were asked to answer 4 statements - yes, no, or not sure.
(1.) The Covid 19 vaccines will alter people's DNA - 8% YES
(2.) The Covid 19 vaccines contain microchips that could track people - 5% YES
(3.) The Covid 19 vaccines contain the lung tissue of aborted fetuses - 7% YES.
(4.) The Covid 19 vaccines can cause infertility, making it more difficult to get pregnant - 10% YES.
All of these statements were proven FALSE over and over, but 16% of Americans surveyed still believe one or more of these statements are TRUE and that has a direct correlation to failure to get vaccinated.
46% of respondents were "UNSURE" about at least one of the statements.
80% of Americans thought all 4 statements were false - and were vaccinated.
60% of Americans believed that multiple statements were true - and did not get vaccinated.
1 out of 5 Americans are unvaccinated and they are 14 times more likely to die of Covid! See Below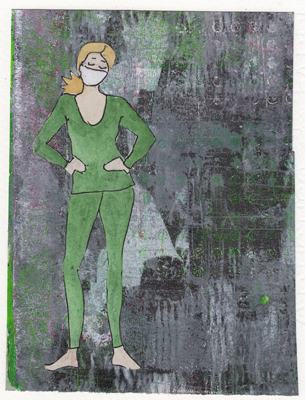 These study results also correlate unvaccination with specific groups of Americans. Perhaps this survey data, which is being collected regularly during the pandemic, can help scientists, physicians, educators, and mass media to better inform our population. We are approaching 1 million deaths in the US, and approximately 2000 deaths are still occurring in the US every day!