Johnson and Johnson Vaccine Information
The randomized controlled Phase 3 trial of their single dose vaccine was done in the US, Central and South America, and South Africa. There were a total of 43,783 volunteers 18 years and older. The primary end point was development of symptomatic Covid-19 at 14 and 28 days after the vaccination, with 72% efficacy in the US, 66% in Latin America, and 57% in S. Africa. In addition it was 85% effective at preventing severe disease - across the sites, ages (13,610 volunteers >60), races/ethnic groups. and variants. There were no severe cases after day 49 in the trial. There were very few safety issues: 9% had fever, and none had allergic symptoms or anaphylaxis.
Johnson and Johnson also has a 2 dose phase 3 clinical trial that began in December and is still enrolling patients in the US. See Below.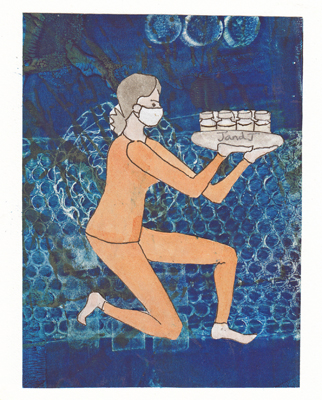 The J and J vaccine is a viral vector vaccine. The genetic code for the coronavirus spike protein is attached to a harmless common cold adenovirus in order to get the genetic code into our cells. The cells then manufacture spike proteins which stimulate an immune response as a foreign invader in our bodies - including antibody production and cellular immunity. The Oxford-Astrazenca vaccine, which was approved in the UK, uses a similar viral vector platform which was approved in the UK.
J and J said that they will apply for an Emergency Use Authorization in the next week and will submit all of the detailed trial results to the FDA. The FDA will then schedule a meeting of the independent vaccine scientific advisory committee which will make their recommendations to the FDA.