A Question: Why are Covid-19 Cases Decreasing?
At a time when at least 3 variants of the SARS-CoV-2 virus are being recorded in the US, why are the the number of Covid-19 cases, hospitalizations, and deaths in the US decreasing, although they still remain higher than the peaks in the Spring and Summer of 2020? Is it the time for the seasonal ebb of respiratory viruses? Or are the mitigation measures working - masking, social distancing, avoiding congregant activities? It is too soon to stop mandatory masks, yet Wyoming and Iowa have discontinued mandatory masking while CDC recommends double masking.
Vaccination has picked up, but no more than 10% of the population are protected. It is estimated that as many as 80,000,000 people had Covid-19, based on antibody studies, but case numbers and plus the vaccinations are insufficient to reach herd immunity. And while numbers are improving, there are a least 3 variant SARS-CoV-2 viruses that have reached the US. As of Feb. 14 there were 1173 cases of the UK variant (B.1.1.7) reported in 40 states, 17 cases of the S.African variant (B.1.351) in 8 states, and 3 cases of the Brazilian variant (P1) in 2 states. Some scientists are warning us that the next 4-12 weeks are going to be the darkest days of the pandemic due to the increased transmission of the UK variant which doubles every 10 days (2000 to 4000 to 8000, to 16,000, etc). Read below.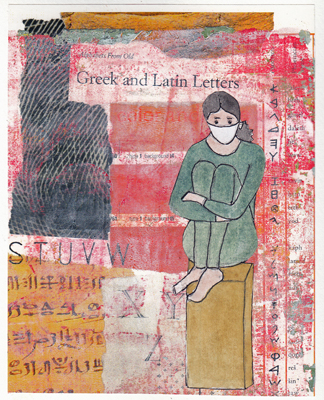 In early January the US was doing genomic studies on about 250 virus samples per day. Since then they have increased to 4000/day, as they continue to ramp up, to follow the spread of the variants and see if new ones arise. One of the biggest questions will be do our current vaccines protect us against infection with the variants? Plasma from infected patients can be collected and tested against the variants in the lab to see if the variant viruses are killed by the plasma antibodies. In addition studies can be done to determine if fully vaccinated patients who develop Covid-19 are infected with one of the variant viruses.
All RNA viruses mutate and when viral replication increase, due to an out of control surge, so do the mutations. It is time for us to double down and prevent that from happening. Double mask especially if indoors, socially distance at all times, limit group activities, stay in well-ventilated areas, and get vaccinated. The best scientific minds are trying to get us to prevent another huge surge of Covid-19 cases.