Happy New Year and Covid Updates
Wishing You a Happy and Healthy New Year! But we are in the middle of a huge surge in Coronavirus Cases and even fully vaccinated and boosted people can develop breakthrough cases. These people, however are reporting mild symptoms, i.e. like a bad cold, and are rarely being hospitalized with severe disease. Most of the hospitalized patients are unvaccinated. Today one of my favorite epidemiologists said that neither cloth nor surgical masks are sufficient to block exposure to the omicron virus and recommended N95 or KN95 masks from this point on.
I follow the daily infection rates for NY State, City, and Manhattan and we are in the middle of a surge that is worse than any other time during the pandemic. On Nov 1st the Washington Post Covid Tracker said that NY State had 20 Covid Cases/100,000 people. The infection rate was 0.7% in Manhattan, 1.0% in NYC, and 2.4% in NY State. On January 1 the Covid Tracker showed 318 Cases/100,000 population, and the infection rates were 18.6% in Manhattan, 22.7% in NYC, and 23.4% in NY State. When I take my early morning walk lines are very long for testing at multiple sites in my area. For high risk patients with omicron infection there is only one monoclonal antibody treatment that is effective and that is in very short supply. Neither of the recently approved drugs against the virus are available in any quantity - and the preference is for Paxlovid by Pfizer - based on efficacy and safety. See Below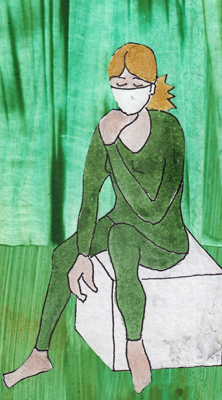 Vaccinations are making a huge difference and this week the CDC will approve booster shots for 12-15 year old children 5 months after their 2nd vaccine dose. Hospitalizations and severe infections in children have increased and there are many children who should still be vaccinated and if fully vaccinated should be boosted based on the CDC recommendations. On Saturday I'll review "Isolation" and "Quarantine" recommendations that are changing in order to safely shorten time out of work for essential workers.