Natural Immunity vs Vaccination in a New CDC Report
The CDC Morbidity and Mortality Weekly Report just published a study comparing the effectiveness of natural immunity vs vaccination in hospitalized patients (18+ years) from 187 hospitals in 9 states between January and September 2021. These patients all had documentation of their prior infection or two doses of Moderna or Pfizer vaccines 90-179 days prior to hospitalizations. There were 1,020 hospitalizations among previously infected/unvaccinated patients and 632 among fully vaccinated/but never previously infected patients. Patients were distributed over all age groups. Covid-19 infection was confirmed in these hospitalized patients with a Covid-like illness and a positive PCR test.
There were 89/1020 cases (8.7%) of lab confirmed Covid 19 in previously infected and unvaccinated patients.
There were 324/6328 cases (5.1%) with lab confirmed Covid 19 in fully vaccinated and previously uninfected patients. See Below: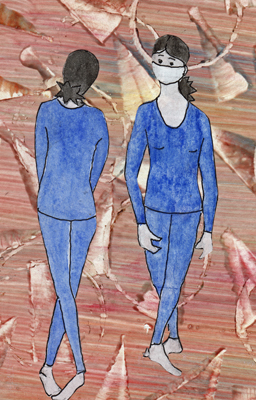 Conclusion: In this US epidemiologic study vaccine-induced immunity was 5.49 times more protective than infection-based immunity, including infection during the period of the delta-variant with a Calculated Odds Ratio 5.49 (95% CI = 2.75 - 10.99). . Based on this real-time US study it is currently recommended that unvaccinated people who have a Covid-19 infection should have 2 doses of vaccine as soon as they have recovered from the infection to boost their immunity.