Delta Variants - What Level of Risk to Accept?
If you are not vaccinated, you are in danger of infection by the Covid-19 delta variant. The virus searches out the vulnerable and right now we have to be concerned about those who will never get vaccinated - as we watch Covid cases increasing in many states in the US. Most of the cases have been occurring in the unvaccinated, and the infected group now includes a larger percentage of unvaccinated children <12 years old and a lower percentage of the vaccinated elderly.
It is possible to be vaccinated with two doses of the mRNA vaccines and still get Covid, although severe disease is uncommon. Both the Pfizer and Moderna vaccines had vaccine efficacy rates of approximately 95%, and slightly less with the delta variant. And J and J just reported strong persistent activity against the delta variant for a minimum of 8 months followup of their original trial subjects. But that still leaves a small number of people who can still be infected after full vaccination. The vaccine efficacy against the delta variant is a slightly lower than against the original virus strain (about 90% for the mRNA vaccines) allowing mostly asymptomatic and mild breakthrough cases to occur. See Below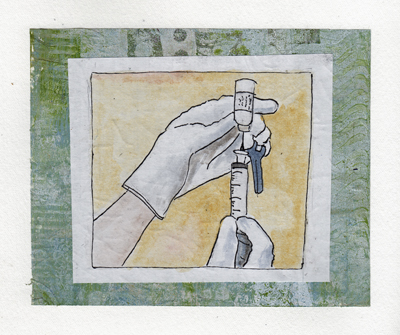 We each have to decide what level of risk keeps us comfortable. For people who live in an area where cases are increasing, it makes sense to wear a mask indoors, even if you are fully vaccinated. There is no good way to determine who is unvaccinated in some group encounters. If you only had one dose of the mRNA vaccines, like 15 million Americans, the vaccine efficacy against the variants may be as low as 30-35% - and you should definitely protect yourself indoors and get your second dose. I have been following the daily Covid cases in NY State, NYC, and Manhattan. They now test almost 100,000 people per day as part of the Statewide Tracking Program and there are <0.5% positive cases in all 3 areas. Genomic sequencing data of new cases is still being done in NYC on a subset of cases, and the delta (Indian) variant is increasing quickly as the alpha (UK) variant is decreasing. Our family of 16 is all vaccinated except for 3 grandchildren less than age 12 - and my husband and I still avoid high risk indoor events.