FDA Approves Pfizer Covid Vaccine for 5-11 Year Olds
Yesterday the FDA VRBPAC Advisory Committee approved the Pfizer Covid-19 vaccine for children 5-11 years old. At least 1.8 million children in this age group have had Covid, 8622 have been hospitalized, and 143 have died. The Pfizer vaccine dose for adults is 30ug, and a dose of 10ug was selected for each of the two doses 3 weeks apart in these children because it gives a comparable immunity at only 1/3rd the dose. When developing vaccines for children scientists test smaller and smaller doses until they find one that produces the same antibody response and protection against infection as an older age group. This dose produced the same antibody levels and protection against infection as was seen with 30ug in the 16-25 year old vaccine study.
The initial Phase 3 clinical trial had 2288 subjects which were randomized 2:1 (vaccine:placebo). This group was followed for 3.3 months and the placebo group had 16 cases of Covid-19 and the vaccinated group had only 3 for a vaccine efficacy of 91%. In order to carefully evaluate side effects the FDA required Pfizer to double the size of the study and that group had been followed for almost 3 weeks after their 2nd dose before this report. Very rare cases of mild myocarditis has occurred in old children and adults. This was a side effect of both of the mRNA vaccines and onset usually occurred within 7 days of vaccination and resolved quickly with non-steroidal meds. No cases of myocarditis were seen in either group of vaccinated children - most cases are seen in males between the ages of 16 and 39 - and very rarely in younger children. See Below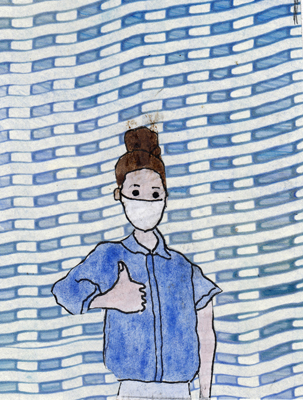 The side effects of vaccination in the clinical trial included mild to moderate pain, redness, and swelling at the injection site and fever, fatigue, headache and chills which were less frequent than in the 16-25 year old comparative clinical trial group. No myocarditis or other serious adverse effects were seen. There are several large safety systems in place to monitor side effects of all vaccine and drug clinical trials and any early warning signs are followed very closely by the FDA and CDC. The benefit vs risk ratio is calculated for every drug or vaccine and the scientific advisory committees carefully examine all possible risks and felt that the benefits of this vaccine in 5-11 year old children far outweighs the risks. The CDC ACIP Advisory Committee will meet Nov 2-3 and again review the vaccine data. If approved the CDC Director then will give the final approval and vaccinations can begin.