College Students Return to Campus and Covid-19
There are now thousands of new Covid-19 cases on college campuses as students and staff return for the Fall semester (estimate 51,000 yesterday). Many schools have been forced to close down and send students back home. Students were tested on arrival and additional means to control the virus are being tried.
The University of Arizona tried a technique that was used previously in polio epidemics in the 1930 to identify community outbreaks. A small sample of pooled waste water from sewage is one of the first ways to detect the virus in a community, as the virus is shed very early from the GI tract. Students were all negative when they arrived on campus, but during the waste water testing process one dorm was positive. All of the 311 students were tested by molecular testing and 2 of the students were positive and could be isolated. A recent update showed that a total of 46 students were now positive, among 10,000 antigen tests Hopefully this is a manageable number for tracking and isolation and the campus can stay open.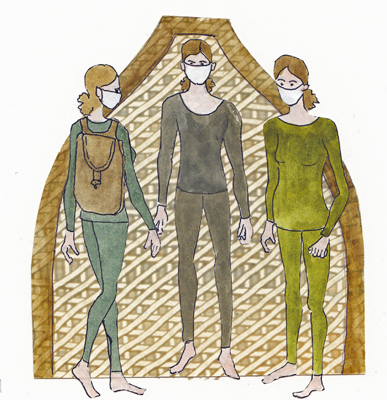 Other schools have set up twice weekly wastewater surveys, including Syracuse, Univ. of California San Diego, and Rensselaer Polytechnic Institute according to the press report and can identify and quarantine positive students - keeping everyone on campus. This is a good strategy for detecting small outbreaks and containing them on campus.
<https://www.washingtonpost.com/nation/2020/08/28/arizona-coronavirus-wastewater-testing/>