Finally! Another Rapid Covid-19 Home Test
This week the FDA granted an EUA for an over-the-counter (OTC) at-home rapid test for Covid-19: FlowFlex by ACON. The test detects the nucleocapsid protein on the surface of the virus and uses lateral flow technology, similar to that used for home pregnancy tests - with results available in 15 minutes. The tests are best for asymptomatic people who need to know if they are infected and contagious before going to work, school, and other events. The test becomes positive within 3-5 days after an exposure. ACON will increase production making 100 million tests per month available starting now and 200 million per month by February. Two tests are in each package and ACON recommends doing two tests 36 hours apart since the test catches the time of greatest transmission of the virus. In clinical studies the test sensitivity was 97% and specificity 99%. President Biden wants to increase the availability and decrease the costs with the government investing $1 billion in "home testing" which wasn't pursued earlier in the pandemic. Many countries have made similar tests free to the population. Abbot's BiVaxNow test is similar but currently costs $24 for a kit, and is hard to find on pharmacy shelves right now. Make sure you always search for the kits by brand name.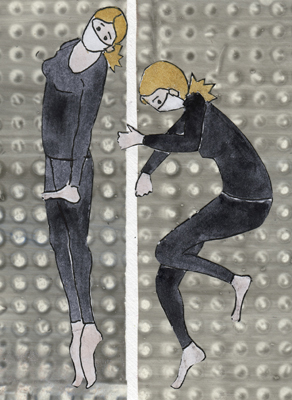 The use of these tests allows you to ask "Do I have a lot of virus in my nose right now and am I contagious?" Dr. Michael Mina, an epidemiologist at Harvard, says "When I go to visit my parents, I always bring rapid tests with me. Right before I walk into the house I use the test in my car." If you have a reason to doubt a positive test, do another one with a test made by another manufacturer.
SAY YES, COVID TEST: Dr. Francis Collins, Director of NIH, just published an article about a new study being conducted to evaluate how best to implement home testing. Eight week pilot programs were done in 4 communities in the Spring and Summer, and they will now study 4 new communities. Participants can order 8 free home kits and have an easy to use website for reporting their results. They are using kits made by another company - Quidel Quick Vue At-Home Covid-19 tests to see whether these tests can control the spread of Covid. Univ of NC, Duke, and UMass, Amherst will analyze the data.