July 4th Goal - 1 dose to 70% of Americans
We need to be happy about our vaccines - we wouldn't be at this stage of the pandemic without them. Moderna is amending their EUA to include 12-15 year olds and both Pfizer and Moderna are testing their vaccines in younger children - maybe down to age 6 by September. We are told that an EUA for the 4th vaccine, from Novavax, will be coming soon. Now seems like a good time to see where we've been since Mar 2020.
About 33 million of Americans tested + for Covid-19, and we didn't have sufficient testing in Mar-Apr 2020.
About 595,000 Americans have died from the virus, deadlier than all wars, military conflicts combined in 80 yrs.
Last summer cases were over 65,000/day and by Winter hundreds of thousands had the virus and over 3000 died per day.
As of this week approximately 50% of Americans are fully vaccinated and over 60% have had at least 1 dose. See Below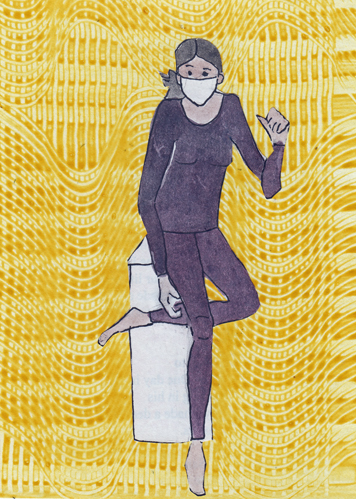 The US can't control the virus without vaccines and the risk is as high as ever for unvaccinated Americans. There will be localized outbreaks in areas where relatively few people are vaccinated. Highly contagious viruses will continue to spread until most susceptible people are infected.
New York State still has approximately 800 cases/day (which is <1% of >200,000 Covid tests/day). Another way to assess the new cases is to count the number of positive cases/100,000 population in each state. NOW: US Overall: 4/100,000. The most new cases are in Wyoming and Colorado. The lowest number of new cases is in Vermont with 1 case/100,000. NY and New Jersey are 3/100,000population.
In the beginning of April those statistics were: US Overall: 20/100,000 and NY 38/100,000. But New Yorkers are still being vaccinated and the rates of infection, hospitalizations, and deaths decrease each day. Latest STATS from CDC: The 7 day average of new daily cases reported has decreased from 65,053 on Apr1 to 12,780 on June 5. The 7 day average of new daily cases reported decreased from 681 t0 367.
The virus will continue to circulate in America, but it is now infecting the unvaccinated - and will continue to spread in the "susceptible." Unfortunately more cases are being seen in children and adolescents who are not vaccinated, and more young people have severe infections and are hospitalized in ICUs.