Covid Infections in Children
The American Academy of Pediatrics and the Children's Hospital Association are collaborating on Covid data collection. Over 12,000,000 cases have occurred in children since the start of the pandemic, and the incidence of Covid cases among children has spiked dramatically in 2022 during the omicron surge. Almost 4.2 million cases were reported since the beginning of January 2022. For the week ending Feb. 3rd 632,000 cases were reported. Over 7000 hospitalizations occurred in January (especially in the <5 year old group), and 70 of those children died with the omicron variant. Some children were hospitalized with other health problems but were found to be Covid positive.
The number of children vaccinated is low in all age groups. The 6 mos-5 year olds are not eligible yet, but only 30% or less of the 6 -11 year old group are vaccinated, and only half of the 12-17 year old group are vaccinated and may not be boosted. Everyone was hoping the FDA was going to meet with their independent advisory board on Tuesday Feb 15th, but yesterday the meeting was cancelled and will be rescheduled. The clinical trial data on antibody levels for the 6 mos. to 2 year old children met the criteria for FDA approval. However the clinical trial data for the 3-5 year old group fell short - producing only 60% of the required immune response. Since then the clinical trial recipients were given a 3rd dose of vaccine and they are waiting for that data to be available.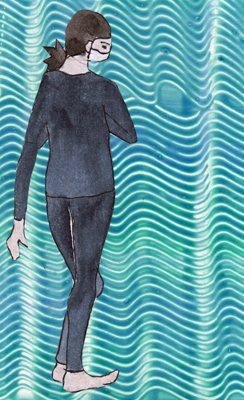 The FDA is rescheduling the Advisory Group Meeting so they will have more data to present on the clinical trial participants that are receiving a 3rd dose. Pfizer told the FDA that the 3 drug trial was moving quickly enough that they should be able to meet in April and make the vaccine available to the 18 million children in that age group. Fortunately omicron cases are falling rapidly right now and the urgency that existed one month ago has lessened. Pfizer has still been collecting data from the trial participants, and those who became infected had a lower incidence of symptomatic infection.