Happy Dance #4 - Moderna Vaccine Data
Monday Moderna released the next batch of data from their phase 3 Vaccine trial that they conducted with the NIH-NIAID. When they reached a total of 196 Covid-19 cases (out of 30,000 volunteers) the Data Safety and Monitoring Board were allowed to determine how many cases were in the placebo group (185) and how many in the vaccine group (11), a 94% efficacy preventing Covid-19. When they looked for the first time several weeks ago it was 94.5%. There were no serious adverse effects- volunteers complained of pain and redness at the injection site, fatigue, muscle and joint aches, and headaches. There were no serious adverse effects.
Of special note, there were 30 severe cases plus 1 death in the placebo group and none in the vaccine group. Sometimes vaccinated patients develop worse infections after vaccination, called "vaccine enhancement." None was seen with this vaccine. The vaccinated group will still be followed for a full 24 months to make sure there are no late side effects.
The volunteers included 20% Hispanics, 10% blacks, 4% Asians and the efficacy and side effects were the same in all of the subgroups. There were 33 volunteers over 65 in the Covid-19 group.
Read Below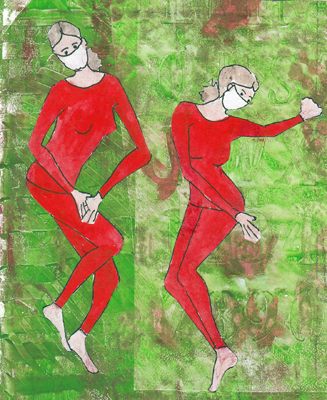 Then Moderna filed an application to the FDA for Emergency Use Authorization. On Dec 10th the Pfizer application will be reviewed by the VRBPAC, the FDA scientific advisory board. It is hoped that the FDA VRBPAC will evaluate the Moderna application on Dec. 17th. As soon as the FDA grants emergency approval, the CDC can approve the distribution of the vaccines. There may be 40 million doses from both companies for 20 million people (2 doses) by the end of December. The vaccinated groups of the Phase 3 trials for both vaccines will be completed and published in peer-reviewed medical journals, with much more data. The FDA will then review the completed trials and make decisions re: Biologic License Applications for final approval. The placebo groups will probably be vaccinated soon, so they can now be protected.