Figure Drawing Outdoors at Battery Park City
Today my friend Teri and I went to "Figure al Fresco" for the first time. This is a free art program held by the Battery Park Conservancy from May 1st through October 31st. There is one model in clothes for 2 hours - and art supplies are provided free. It is held in a lovely area of the Park, right along the Hudson River and the staff is very professional and attentive.
There were ten 1 minute poses (yikes!), five 2 minute poses, two 5 minute poses, and two 10 minute poses. A light rain started right before the final pose - 20 minutes - so we gathered our sketchbooks and headed back to the subway.
This is my favorite 2 minute pose - I always find sitting positions, facing forward, a challenge. The model wore glasses, and was pulling on a sandal.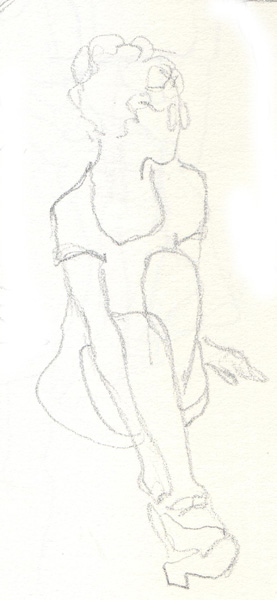 Here are the 5 minute poses. I use a 9B graphite pencil and there is lots of smudging on the page, and even some sketches from the other side of the page are visible.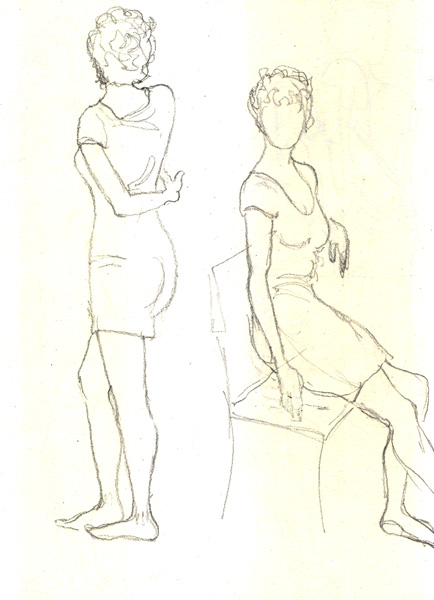 And the 10 minute poses: