Figure Drawing - Beach Costumes
The models this Thursday at the Society of illustrators sketch night were dressed for the beach - with a parasol, sunglasses, tropical drinks, wraps, and flip-flops. These were fun accessories to draw and the models were just great. Nineteen sketches were done, but I'm only uploading several - all of the same model.
These are 2 two minute sketches, a 5 minute sketch, and a ten minute sketch: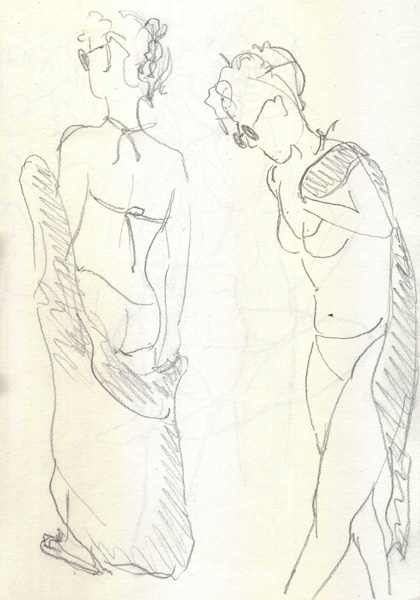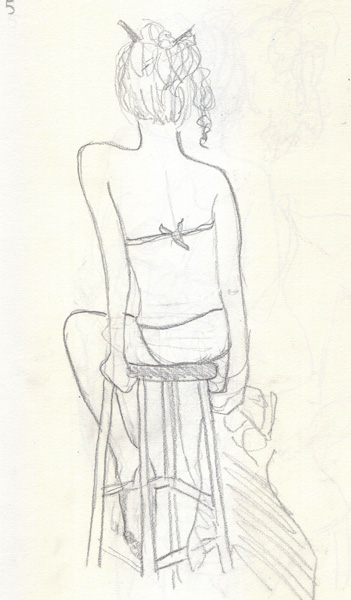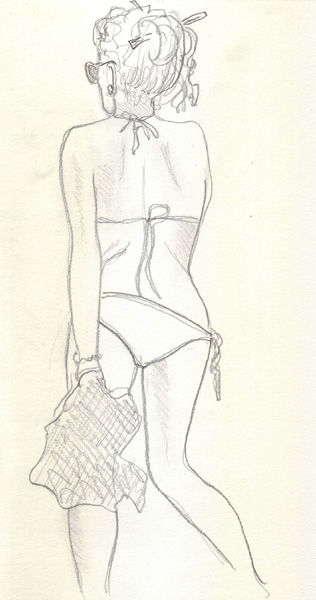 I switched to a watercolor pencil for drawing and large sheets of watercolor paper for the 20 minute minute poses and used the time to draw the models and shade and paint the sketches. This seems like a good way to work with watercolor before I'm ready and able to "sketch" the figures with my brush. These sketches were photographed because the paper is bigger than my scanner.