Two Figure Drawing Sessions
I went to figure drawing at the Society of Illustrators on Tuesday evening and Figure Al Fresco at Battery Park City on Wednesday afternoon. These are very different experiences, nude models at the Society of Illustrators (with music and wine) and a free 2 hour session with a clothed model outside in Battery Park.
I'm going to just post a few drawings from each session - I still feel as if I took too long a break during the months I was traveling so much and now will try to remedy that.
Society of Illustrators: 2 minute pose. A pencil shaving fell out of my sketchbook onto the scanner and I didn't notice it until all of my scanning was done!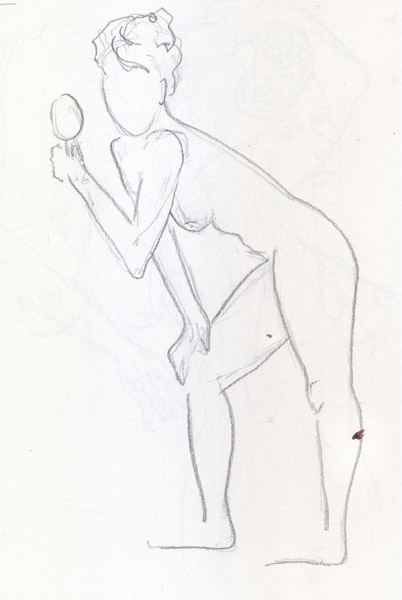 Two 5 Minute Poses: I can rarely see the models' feet from where I am sitting!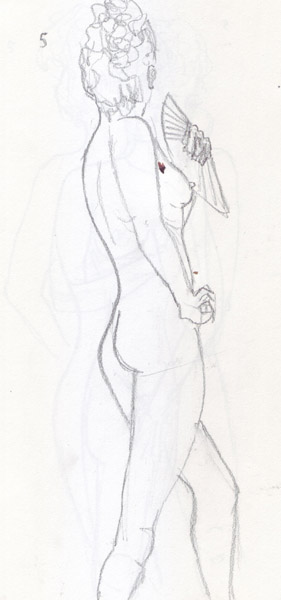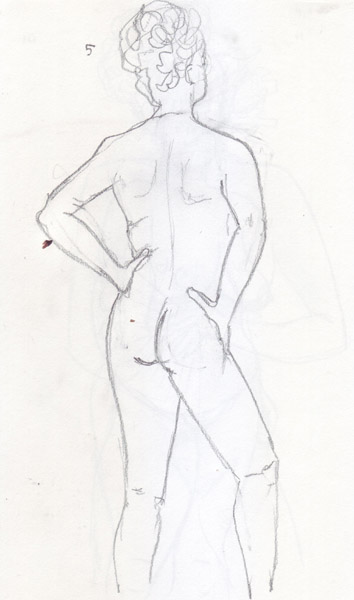 20 Minute Pose Done with Watercolor pencil, paint, and water.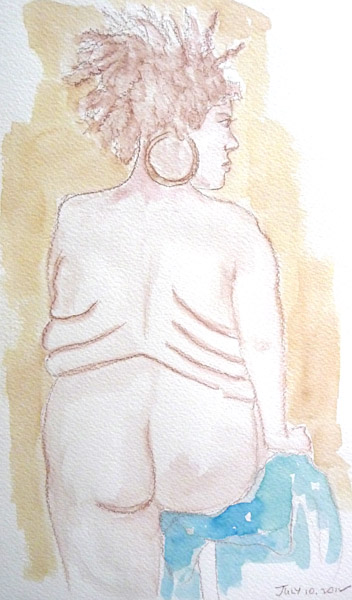 Figure Al Fresco: This is a wonderful public park art program that takes place for 2 hours (weather permitting) along the Hudson River in Battery Park City from May through October. There were 7 of our group of friends there on Wed. increasing the number attending to a new all time record (>51). The model was very inexperienced, but I just tried to capture her gestures quickly and had a lovely afternoon.
One Minute Poses for Gesture Drawing: Here are 9 of the 11 poses that were drawn in my 9 X 12 sketchbook with a 9B pencil.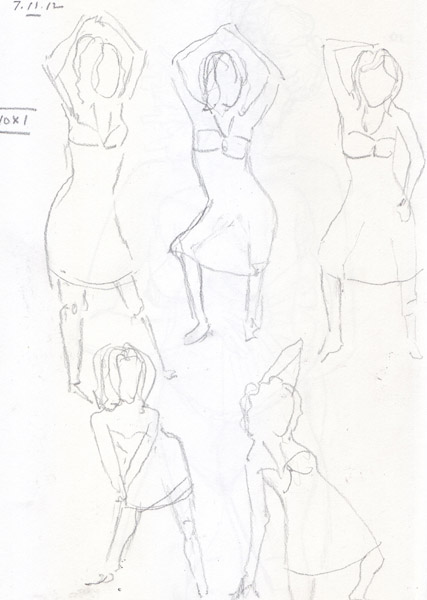 1 minute Poses for Gesture Drawing:
5 minute Pose.