New York City Art Exhibits
There are some wonderful art exhibits in New York City for the next several months - especially if you love to draw from the Masters as I do. I linked to the exhibit pages - and you can see many, if not most of the works in these exhibits!
Teri, Pat, Benedicte and I went to the opening preview of the new Matisse exhibit at the Metropolitan Museum of Art. This is a very educational exhibit, demonstrating how Matisse returned to the same images, in order to work on techniques and to push the images as far as he could. He had a photographer documenting the various stages of some of his paintings and many large prints of the photographs are hung with the paintings in the exhibit. The website has many images in the selected highlights section. It is really worth studying.
I sketched and later painted The Large Blue Dress from 1937.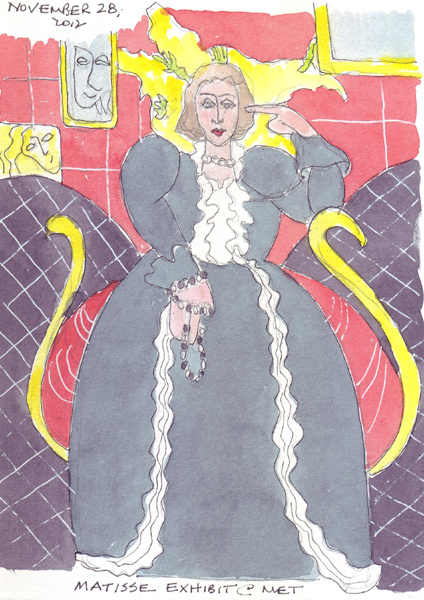 There is a new Abstract Expressionist exhibit at the Museum of Modern Art. It is hard to sketch from these paintings, but I carefully studied 2 of Marsden Hartley's paintings that I liked. I made a list of the shared iconic symbols in the two paintings and used them in my own drawing at home. I still haven't painted it, so instead I want to show you a sketch I did of a sculpture I loved that afternoon. Alina Szapocznikow was trained as a classic sculptor and now focuses on the human figure in her work. I never heard of her before, but fell in love with her work in this new exhibit of her sculptures and drawings. This was my favorite life-size sculpture.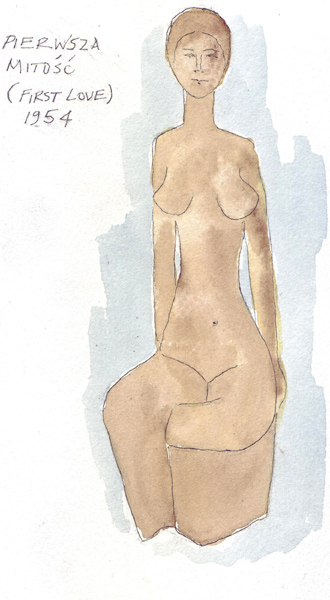 The last exhibit I saw was Mategna to Matisse at the Frick. There are 58 Master Drawings from the Courtauld Gallery in London. I loved this exhibit! The first drawing of the exhibit was Guercino's Mother and Child. I first saw this drawing at the Courtauld in June 2007 and sketched it then. And it felt like I was seeing a wonderful old friend! Here is my drawing from 2007.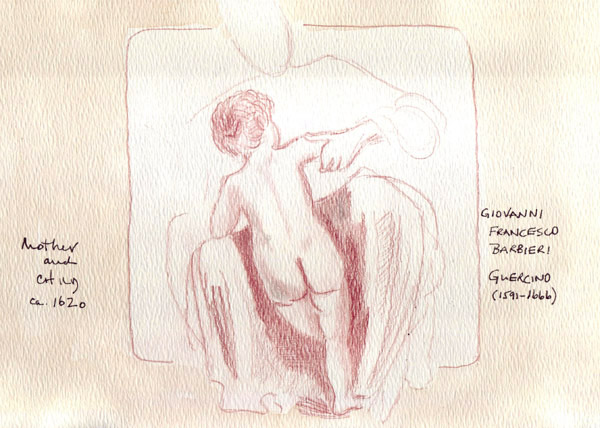 This time I sketched a Rembrandt and a Matisse.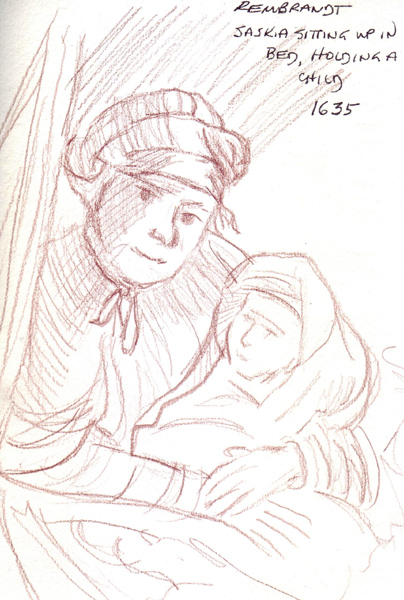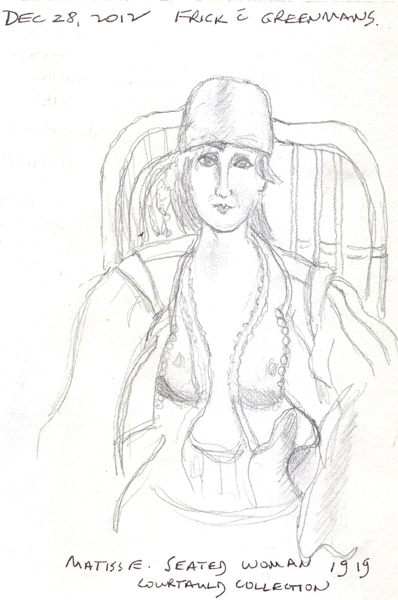 The Frick website has many images, divided by country of origin. And the thumbnails can be enlarged enough to see most of the images.