Happy New Year!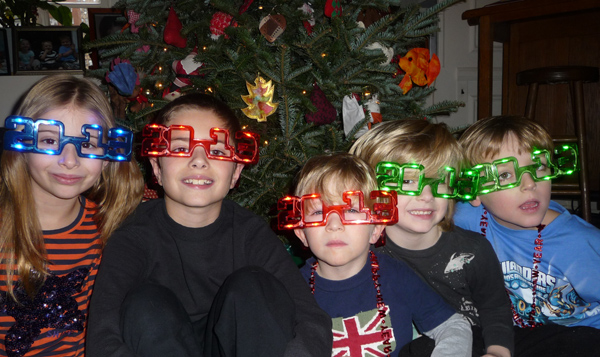 We had our annual New Year's Eve Party and Overnight for our 5 New York grandchildren. The 6th one here in the City is 3 months old and spent the night with his other Grandmother. We've now had the party enough times that we actually have some rituals - and taking a picture in the new glasses is one of them. This year the 2013 design had blinking lights which you can see here.
I'm still managing to sketch in spite of busy days and too many other projects. But I'm frustrated that I can't capture better images of my family. I've sketched my Mother when sitting with her many times over the past few years. Most of the sketches look alike, just not like her. Here are the ones I made in the last month.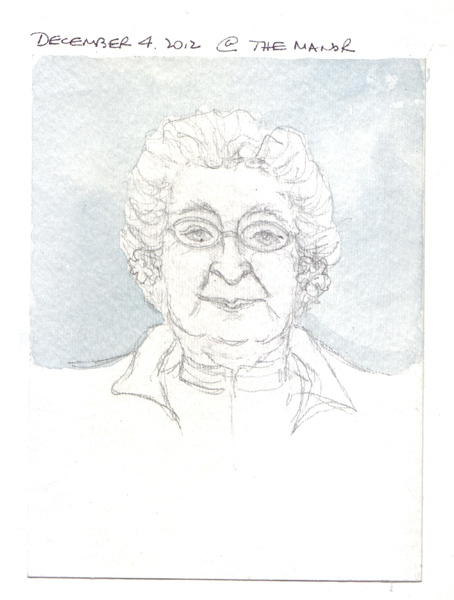 This one was made during a recent brief hospitalization. She is 93 and had several very small strokes in the last 4 months - mainly affecting her memory.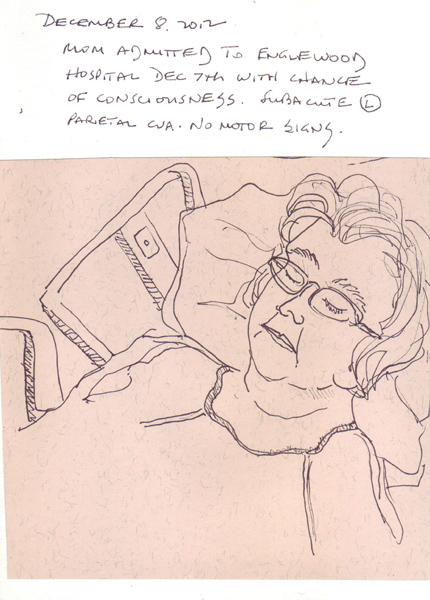 I definitely need to go back to my Live Figure Drawing sessions this week!