Balthus and Tiepolo - More Figures and a Portrait
There are so many wonderful new exhibits in NYC that we are going to see at least one every Wednesday morning for the next few months.
Last week we went to see Balthus Girls and Cats at the Met. My Figure Drawing Professor encouraged everyone in our class to see it because of the importance of Balthus as a 20th C. figure painter. I sketched Therese, his 16 year old model in pencil, and then painted her at home. The next sketch was from the show catalogue and was fun for a quick sketch in pen.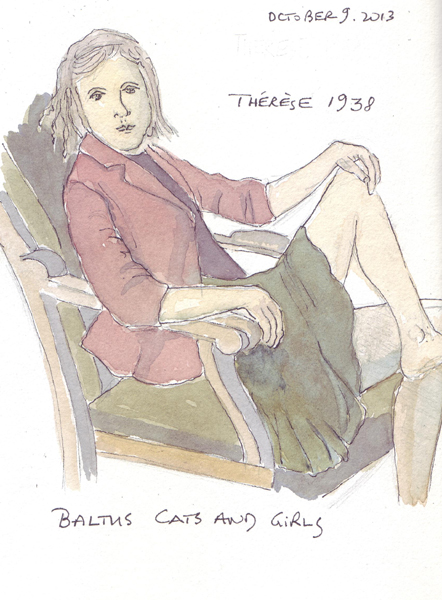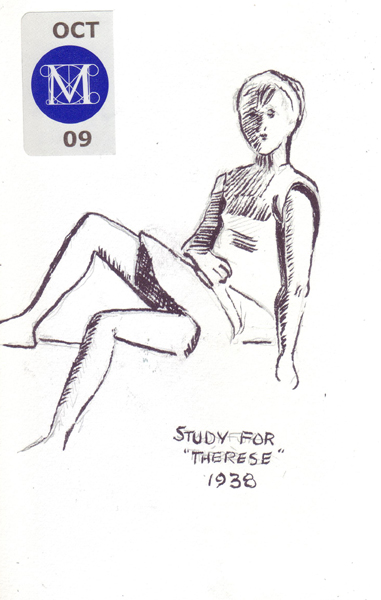 This week we went to the Morgan to see Tiepolo, Guardi, and Their World: 18th C. Venetian Drawings. Their lines were so wonderful! I just wish that I had a single pen to draw such a variety of lively lines. I used a brown Tombow marker for this drawing and the ink wash.