More About Figure Drawing I Class at FIT
Last night was Week 8 in my class and I'm still delighted that I decided to take it. Readers of this blog may remember that it is my first art class since 10th grade in high school, so I had a little trepidation. I've enjoyed these years teaching myself and wasn't sure whether I wanted any formal education in Art.
Last week and this week we worked with Conte Sanguine chalks. I've never drawn with anything but a pencil or pen - so it took me a little while to even get comfortable with the medium. Here are the two chalks that I bought for the class. All images are from photos on 18 X 24" paper.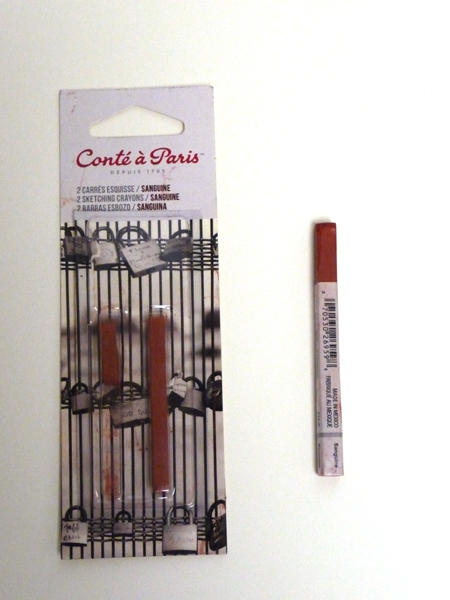 It was different to draw without a point on the chalk. This model was drawn with the Conte chalk on the left. And then after, drawing the figure, I had no idea how to shade it. This was the 20 minute pose from last week.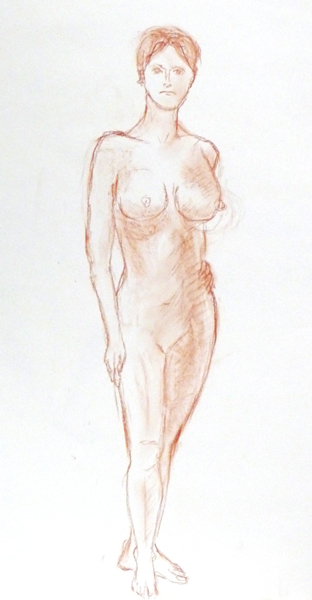 Last night I used the Nupastel Sanguine on the right to see if I also liked using it. I didn't realize the difference in color until I photographed both this morning. These are 2 of my 4 Five Minute warm up sketches.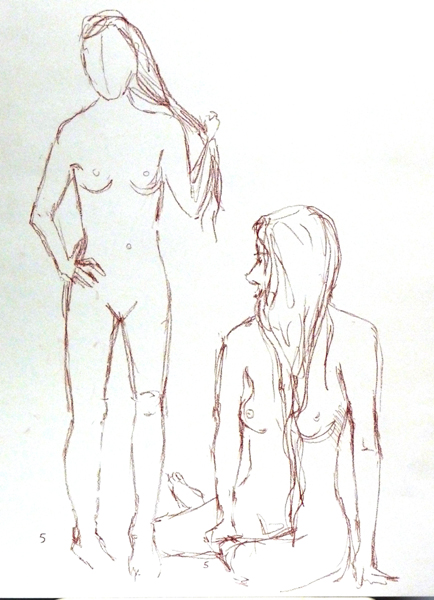 We spent the rest of our time sketching the model in just one pose. That was torture for me. I draw quickly and become bored easily - so I found myself fiddling. I had to turn the drawing in after class to be graded, but will post it when I get it back. My self-portrait ( posted previously)received an A!
For the next few weeks we are combining charcoal, sanguine and white chalks in single drawings. Not sure how I feel about that....