Art Wednesdays in Battery Park City June 21st
I love the free adult art program sponsored by the Battery Park City Conservancy from May through October. On Wednesday mornings I stop briefly in Wagner Park to draw individual flowers in bloom. Maybe someday I will grow to like painting landscapes.
Wagner Park iris variant:
Multiple Flowers in Bloom this week: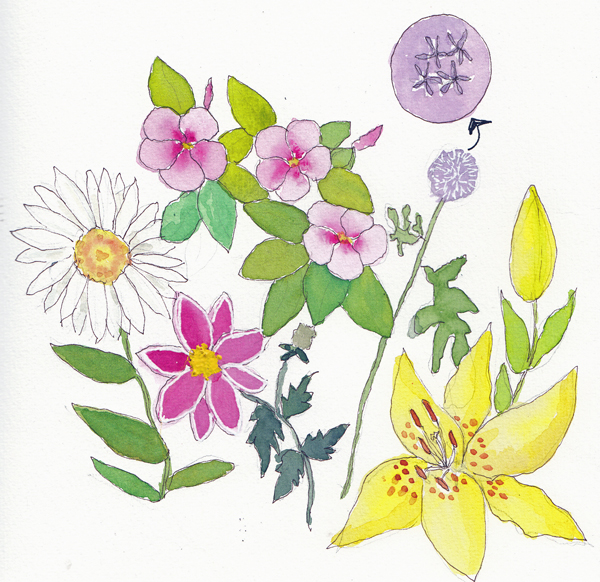 In the afternoon I go to Figure Drawing sessions which are held in South Cove, also in Battery Park City.
Short Poses (5-10 minutes):
Longer Poses (10-20 minutes):
On the hottest days in NYC, there is always shade and a lovely breeze in the afternoon.