Richard and his Dog - FIT Model
We had a live model in costume and his 8 year old pug this week in my FIT Watercolor Comps class. The dog shifted positions lots, but was otherwise a perfect model. The model was short and round, dressed in a wizard costume - and during breaks he gave his dog plenty of loving!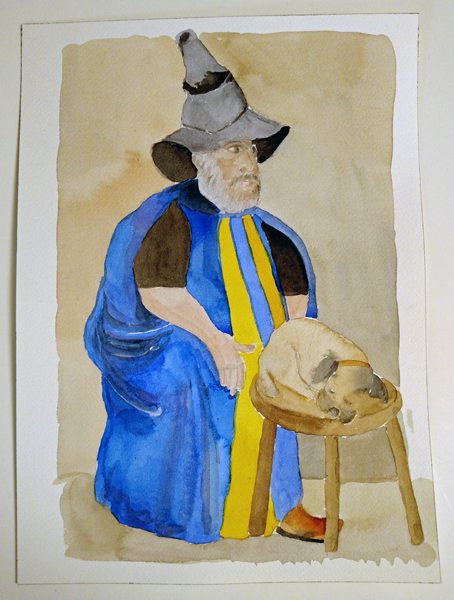 When I finished the first painting, I practiced "being looser" and just painted the model's head.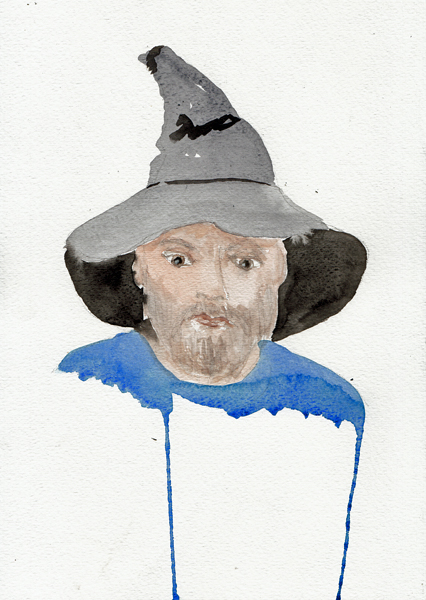 We will next begin work on our final project - working each week to a finished illustration of a subject of our choice. This was a very enjoyable class and I only hope that FIT offers more classes from the Illustration department in their Senior Program.