Figure Drawing Long Poses Mar 29, 2017
Yesterday was the last day of our winter figure drawing sessions in Battery Park City, and my last post of figure drawings until their sessions begin again in May. Yesterday Claudia was our model and she was fun to draw in her tank top and leggings. Here are 2 ten minute poses and one twenty minute pose.
I sketched the figures in soluble graphite pencils and then added water, and watercolor.
TEN MINUTE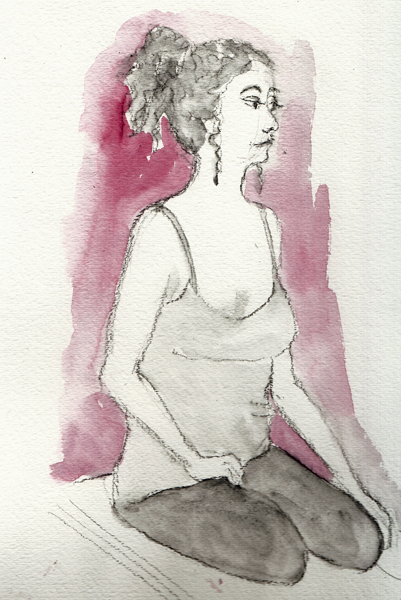 TEN MINUTE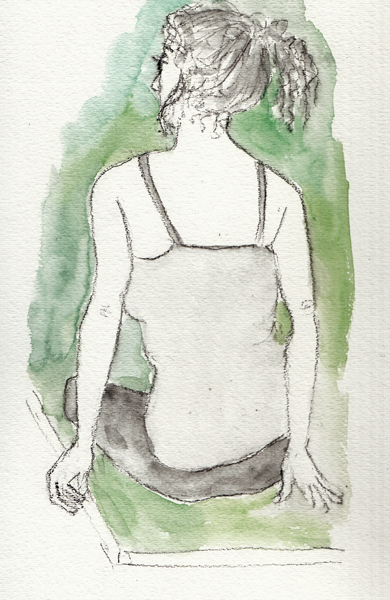 TWENTY MINUTE