This Week's Covid News
The are two important announcements from this week.
Pfizer published a press release on Paxlovid, their oral drug for treating early Covid infections. It is an anti-protease that directly affects the virus by blocking SARS-Cov-2 replication. Treatment consists of 3 pills every 12 hours for 5 days. If taken during the first 3 days after onset of symptoms in high risk patients it can reduce hospitalization and death by 89% (5/697 treated patients were hospitalized with no deaths; 44/682 patients who took placebo were hospitalized with 9 subsequent deaths; (p<0.0001) . Relative risk reduction was 94% in patients 65+ years. Adverse events were the same in the treatment group (22%) and placebo (21%) and were mostly mild to moderate. If treatment was started within 5 days of developing symptoms the reduction was 88%. They are conducting the trial in standard risk patients as well.
The drug is likely to be active against the omicron variant because the drug blocks an enzyme in viral replication. This is different from the spike protein where the 30 mutations occurred. See Below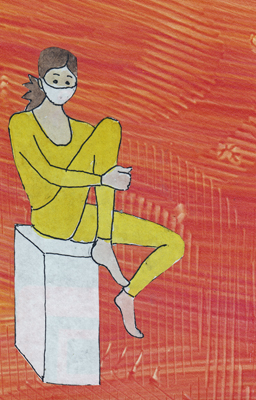 On Thursday the FDA Advisory Committee met to discuss the blood clotting side effects (Thrombotic Thrombocytopenia Syndrome) that is a rare, but very significant side effect of the J and J vaccine. The incidence is 1:100,000 but the cases that occurred since the initial FDA approval appear to have 15% mortality. The mechanism for this serious adverse effect is being studied in many labs in various countries but no definitive discoveries were made. The Advisory Committee unanimously approved the following statement: "mRNA vaccines are preferred over the Janssen Covid-19 vaccine for the prevention of Covid-19 for all >18 years of age."
The J and J (Janssen) vaccine still should be used for patients who are allergic to the mRNA vaccines and in areas where the storage requirements for the mRNA vaccines would be difficult. It is also recommended that 2 doses of the J and J vaccine be given for full vaccination.