Point of Care Rapid Covid-19 Tests
It is hard to sort out the various tests available - but they still fall into two categories: molecular tests that amplify and then measure the virus nucleotides, and antigen tests that use a specific antibody to recognize the virus protein in the nasal sample. Last Saturday the FDA gave Emergency Use Approval (EUA) to a Saliva Molecular Test developed by Yale and used by the NBA. This would be lots easier, but it probably won't be widely available until they scale up production.
The Point of Care Rapid Tests (POC) are antigen tests, that must be done in Doctors Offices, Clinics, Nursing Homes, etc. They require machines that have been developed by a company for a specific type of test, and employees must be trained to use the machines. Antigen tests are not as sensitive as molecular tests. They are most commonly positive when patients begin shedding virus, and turn negative within 10-14 days. The molecular tests are positive earlier and remain positive later, even when there is dead virus in the nasopharyngeal swab sample. Positive antigen tests should be confirmed with a molecular test if there are any questions about the diagnosis. A rapid point of care test can be done immediately, and a molecular test may take more than 4 days to a week to get a result. The rapid tests mean that infected patients can be quarantined, their contacts traced, and isolated making it easier to control the pandemic. Continue Reading.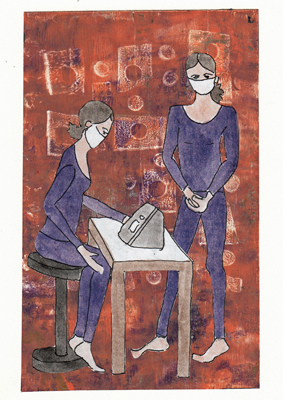 Next post I will describe a rapid at "home test" that is like a pregnancy test. But this test needs a special FDA approval and the FDA will have to give emergency use approval as a public health tool instead of a highly sensitive and reproduceable molecular diagnostic test.