CDC and Myocarditis/Pericarditis with mRNA Vaccines
On June 12th I wrote a blog post about possible myocarditis/pericarditis as rare adverse effects of the mRNA Covid vaccines. http://www.paperandthreads.com/2021/06/is_myocarditis_a_very_rare_sid.php
On Wednesday the CDC scientific vaccine advisory committee met to review the reported cases that have been adjudicated based on criteria for the diagnosis of myocarditis and pericarditis. Scientists at the CDC presented all of the data that was accumulated since their last meeting, discussed the data, and then discussed the benefits vs risks for the continued use of the two mRNA vaccines against Covid 19. The final recommendation was that the benefit of the vaccines far outweigh the risks.
The side effects occur within 1 week after the administration of the 2nd vaccine dose and are usually chest pain and shortness of breath. Symptoms and test results demonstrate that most cases are very mild and clear within several days with treatment like Motrin. Most of the cases occur in males between the ages of 12 and 30, with an incidence of 12.6 cases per million second doses administered. The majority of cases recover fully. See Below for comparative data re: the incidence of myocarditis following Covid 19.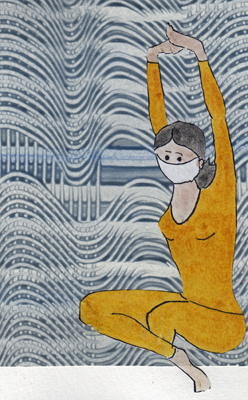 A large study of Big Ten school college athletes demonstrated that 2.3% of athletes that recovered from Covid had heart abnormalities consistent with myocarditis. CDC researchers estimated that every million 2nd doses of vaccine given to 12-17 year old boys might reduce myocarditis cases to 70, and prevent 5700 infections, 215 hospitalizations, and 2 deaths. These cardiac side effects of the vaccine are very, very rare and the consensus was that all adolescents and young adults should continue to get vaccinated. The CDC will continue their extensive monitoring and follow these cases for 3 months. Hopefully they will be able to better define the mechanism by which the vaccines cause the cardiac events.