Encouraging Results for the First Oral Drug Developed for Covid 19
The first oral drugs against Covid-19 were reviewed here on Sept. 11, 2021.
http://www.paperandthreads.com/2021/09/pills_for_covid_19.php
Yesterday early results from the Merck Phase 3 trial of Molnupiravir were announced in a Press Release: Oral antiviral Molnupiravir reduced the risk of hospitalization or death by approximately 50% compared to placebo for patients with mild or moderate Covid-19. This was a phase 3 trial of Covid positive subjects who had developed symptoms 5 or less days before randomization and had at least one risk factor for severe disease. Volunteers were randomized between oral Molnupiravir and placebo every 12 hours for 5 days. The study was double blind so none of the subjects nor investigators knew what subjects were taking. But there were study monitors from an advisory group who were allowed to see planned interim data just to make sure that there were no unsuspected events or harm to patients. See Below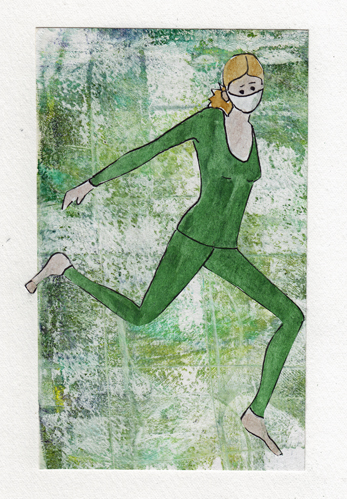 Data from 775 subjects were analyzed on Day 29 and 28/385 (7.3%) patients on Molnupiravir and 53/377 (14.1%) on placebo were hospitalized (P=0.0012). On day 29 there were no deaths in the Molnupiravir group vs 8 patients who died in the placebo group. There was also efficacy against Gamma, Delta, and Mu variants in subjects who had genomic sequencing. Drug-related adverse effects were similar in the treatment and placebo groups. The independent Data Monitoring Committee in consultation with the FDA recommended that the study be halted due to these findings and plans are being made to apply for an EUA to use the drug in Covid positive patients with <5 days of symptoms. By the time of the interim analysis 90% of the 1550 planned subjects in the enrollment group were enrolled, so more data will be forthcoming after their 29 day assessments.