Long Covid - NIH Research, Clinical Centers for Patients
Long Covid, or Long Haulers' disease was seen very early in the Covid-19 pandemic. Patients, with mild or severe disease had symptoms that lasted more than 4 weeks after their diagnosis and were varied. Over time it was noted than as many as 1/3 of Covid patients had at least one of the persistent symptoms. Fatigue or drop-dead exhaustion, is very reminiscent of chronic fatigue syndrome which can occur following a variety of viral illnesses. Clinicians and investigators are hoping that studies done in the current long covid patients will help to elucidate the mechanisms for these devastating symptoms. The NIH recently launched a huge initiative to study Long Covid.
Nearly 40% of people who became infected still had at least one symptom 3-6 months after the infection. Persistent symptoms are varied, but can include any of the following: Fever, change in smell or taste, difficulty breathing, cough, chest pain, stomach pain, diarrhea, fast beating heart/palpitations, joint or muscle pain, fatigue, post-exertional malaise, headache, brain fog, mood changes, pins and needles, sleep problems, dizziness on standing, rash. The mechanisms for these persistent symptoms are unknown, but there is speculation that there may be a lingering virus reservoir or viral remnants that cause chronic inflammation or autoimmune disease. Some patients report their symptoms improved after they received the Covid vaccine. See Below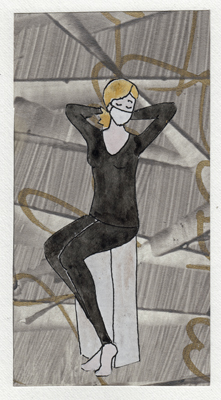 There has never been evidence that explains the Chronic Fatigue syndrome. But patients and clinicians hope that having a viral infection that can be studied in the many patients who develop Long Covid might be able to find answers that will help delineate the cause and provide information for treatment for all post-viral infection disorders. There are at least 44 centers for these patients in the US, many at medical school hospitals - and patients should be referred to the centers who can assemble a team of doctors based on the symptoms expressed. Patients with chronic fatigue syndrome rarely have the attention or resources to analyze the symptomatic patients and now they are being included in this much bigger pool of chronically ill patients. In a recent Washington Post article Survivors Corps, which has 180,000 members was listed as an advocacy group. Body Politic, also listed, launched a feminist support group. Patients who suffer from Chronic Fatigue Syndrome hope that this attention will provide greater understanding of the other post-infection diseases.