Paxlovid- An Oral Drug to Treat Covid 19 in High Risk Patients
Yesterday Pfizer had a press release about their anti-Covid pill Paxlovid, and the early results are very promising. Paxlovid is an protease inhibitor that blocks viral replication if given shortly after symptoms occur. The current clinical trial was done in subjects with a high risk of severe disease - older age, obesity, and diabetes. There are two other clinical trials in progress - one in subjects with standard risks and the other in volunteers living in a household with Covid+ patients in order to test the ability to prevent transmission and infection. The High Risk Clinical trial was stopped by an Independent Data Monitoring Committee after they examined the data and recommended that Pfizer not enroll more subjects in the placebo group because of the large differences in hospitalization, and death between the treated and placebo groups.
This was a randomized control double blind trial and subjects were treated with 5 days of medication or placebo. The volunteers were further subdivided into two groups - one that was treated with drug or placebo within 3 days of developing symptoms and the other group treated within 5 days of developing symptoms. The "within 3 day" treated group had 3 hospitalizations and 0 deaths. The "within 3 day" placebo group had 27 hospitalizations and 7 deaths for a reduction in hospitalizations and deaths of 89 %. The "within 5 day" treated group had 5 hospitalizations and 0 deaths and the "within 5 day" placebo group had 41 hospitalizations and 10 deaths (85% reduction). P values were <0.0001 in both groups. See Below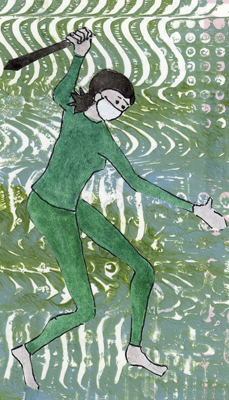 Paxlovid was specifically designed to block the SARS-CoV-2 protease. It is administered with low dose ritonavir which prolongs the activity of the Paxlovid in the body and it is potent when tested against variants of concern. The pills of each drug are taken every 12 hours for 5 days. Safety was assessed in almost 1900 volunteers and mild symptoms were seen in 19% of treated patients and 21% of placebo patients. Fewer serious adverse events were also seen in the treated patients (1.7 treated vs 6.6% placebo). Pfizer will submit the data to the FDA for an EUA and the drug should be available by the end of the year.