Drawing Class Last Week
Our Drawing Classroom has many different props to be used for drawing exercises. This past week someone asked for bones instead of flowers and plants. I think it was our last week of using graphite and shading. Our Professor put a rib cage and vertebra from a dismantled skeleton on a central table for all to draw and positioned an overhead light to create shadows. From my position, the top of the rib cage was on the left, and the vertebra in the lumbar region were on the right. But I wasn't looking directly at the rib cage from the side - thus the peculiar shape.
I finished my drawing and asked him for another bone, and he gave me a pelvis to hold and draw. Here are both of my drawings - photographed, not scanned because of paper size.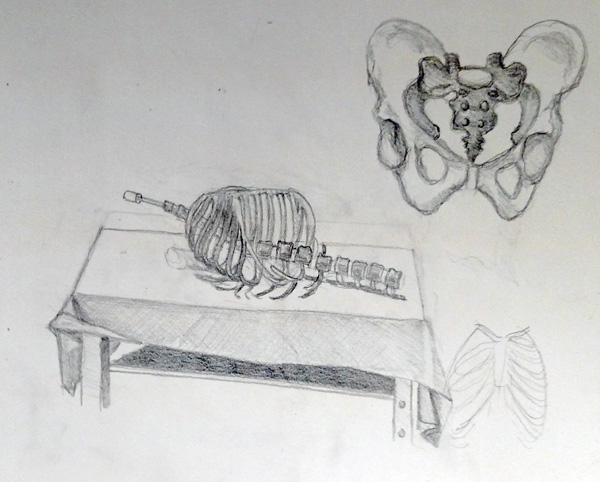 I still had time before our class ended to add two more classmates to my composite.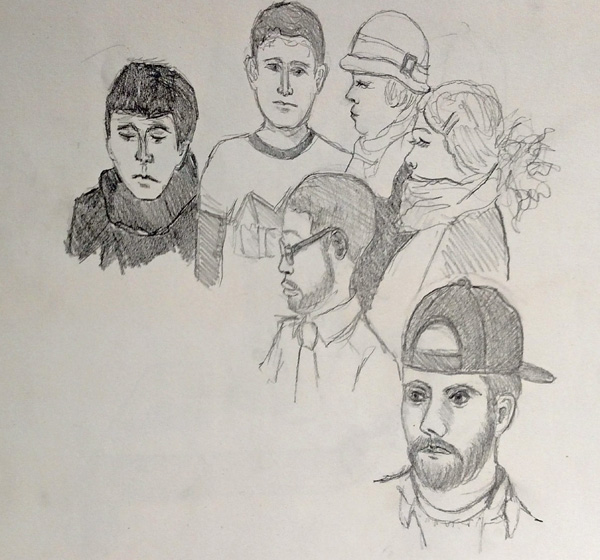 After Spring Break we will start using pen and ink to draw. This class is moving really slowly and I'd love to know what others have done in a 15 week college semester course.