Drawing Class/Spring in NYC?
We are still drawing and shading with graphite in my FIT Drawing Class. This week our in-class assignment was to draw and sketch this plant - dark green with light pink veins on the leaves. The class sits in a BIG square, at drawing desks, at least 6-8 feet back from the central table. A bright standing lamp is directed at the object to create shadows. As before, I finished drawing the plant and vase, and then thought only about my watercolor paints! And as before I remind myself that this is my first drawing class and I need to concentrate on the requirements of this course and use graphite to shade instead of paints to add color!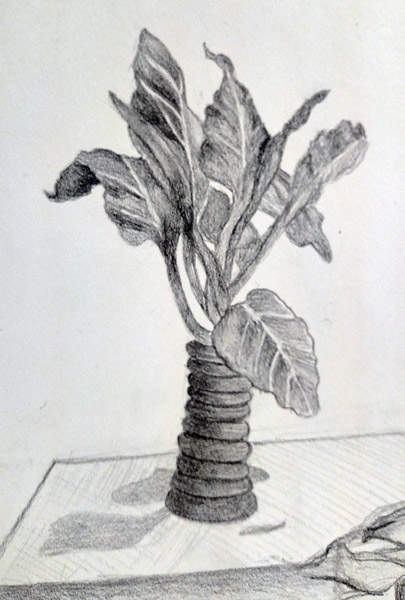 I finished early and was bored again, so I added 3 classmates to what will probably become a crowd!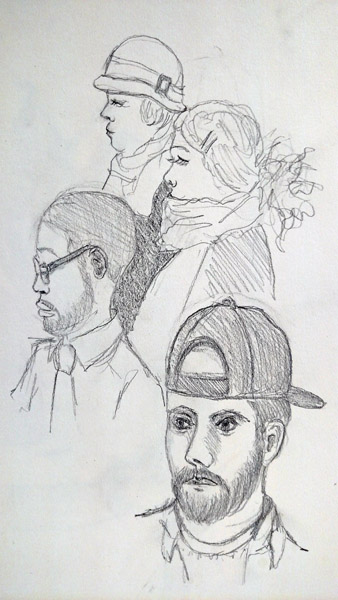 I bought beautiful tulips for our apartment last week in anticipation of the first day of spring. My husband worried that they would be wilted by Saturday/Sunday. Here they are in a quick painting.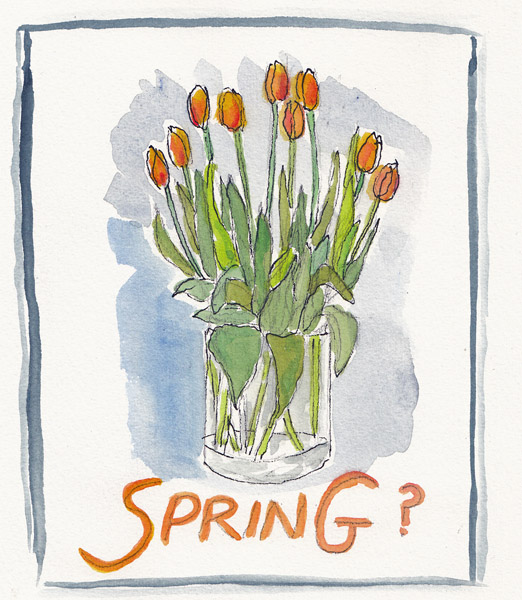 And here is the view from my Window at 6AM on the first day of Spring.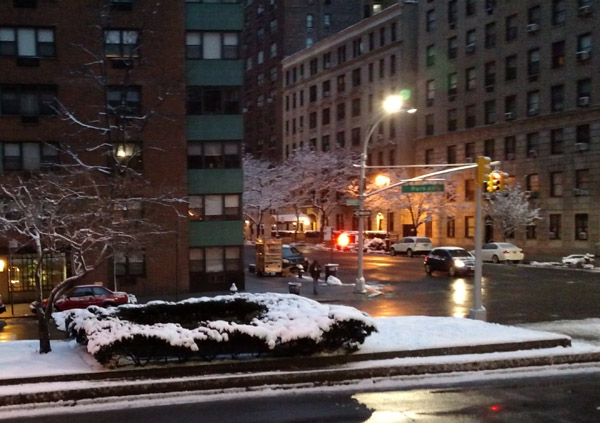 We had 4.5 inches of snow in Central Park by the time the snow ended! And we are all still wearing heavy down coats with hoods up!