Fashion Art and Design
I just completed a 14 week course at Fashion Institute of Technology (FIT). I usually take courses in Fine Arts, Illustration, and Textile Design. This course was in the Fashion department, but was really more illustration for fashion. I learned how to draw a "croquis," the 10 head size elongated fashion figure, and to work with markers and colored pencils instead of watercolor. My end of class project was presented several days ago and this was Board #1 - my models in 2 outfits from my 9 garment collection of clothes.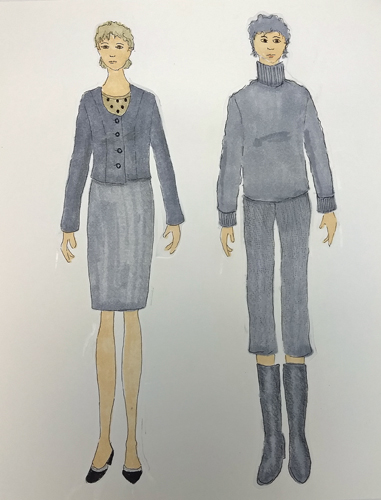 These were my actual fabric swatches, gathered from my favotie NYC fabric store - B and J Fabrics on 7th Ave in the Garment District.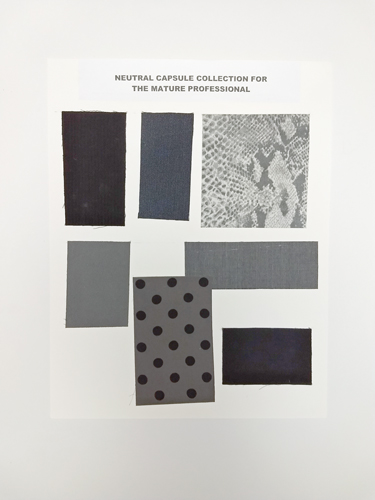 These are the basic designs for my 9 piece collection. They are called "Flats" in the fashion jargon. and show the details of construction. My boards are 11" x 14" inches and had to be photographed instead of scanned - and even photoshop couldn't get rid of the shadows.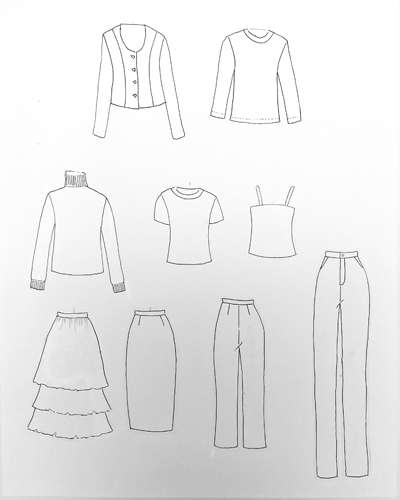 This is my "Mood Board" - prepared to give a feeling about the type of collection and the target shopper.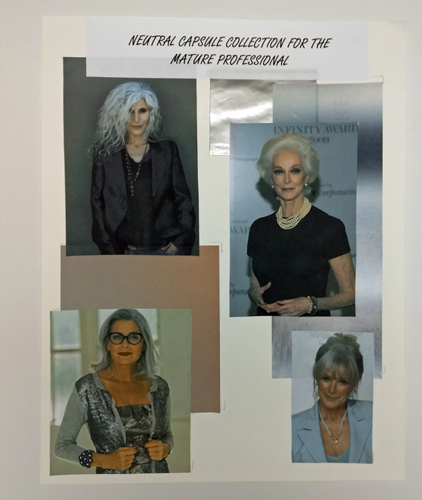 Everyone of the models have gray hair like me (and my professor), but were dressed in classic styles of clothing. I am in class with young students who are studying to enter the world of fashion, and it was great fun to see all of their ideas for their presentations.