Omicron Sub Variant - BA.2 - Has Arrived
There is a sub variant of omicron that is spreading and it is now present in 49 countries and at least 20 states, including NY and CT. The variant was first detected in the Philippines, and Asia. Delta also had sub variants. As of this week, omicron BA.2 accounts for 65% of the cases in Denmark. But It is not listed as a variant of concern at this time.
TESTING: This variant has lots of mutations, but the virus is picked up on PCR tests. BA.2 is also picked up on rapid antigen tests.
TRANSMISSION: Might be slightly increased over the current omicron BA.1 variant. Even though it is now the most common virus in Denmark, they say that infection numbers in the country are still decreasing.
SEVERITY: There are no increases in the number of cases and hospitalizations in Denmark, but data is still limited.
IMMUNE EVASION: Will the immunity against omicron BA.1 also protect against BA.2? Early reports say yes but it may be too early to know.
See Below: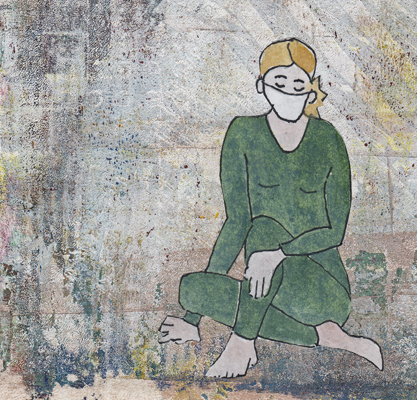 Scientists are saying there is no reason for panic at this time. In Denmark the overall number of cases are still decreasing in spite of the BA.2 variant. In addition, are no differences in the age distribution of the cases and the vaccines seem to have the same efficacy- as against omicron BA.1 Management of the infected patients is still the same - and to prevent infection get a booster if you are eligible and wear the N95 or KN95 masks in public.