Heart Disease After Covid-19 in Unvaccinated People
Not only pregnancy outcomes are worse if unvaccinated women develop Covid-19. In a recent study of more than 150,000 health records of US Veterans with documented Covid-19 (who lived more than 30 days after their infection), there was an alarming incidence of cardiovascular disease one year after they had Covid-19. They were compared to approximately 5000 Veterans who did not have Covid and a similar size group of veterans from 2017. The study was conducted on Veterans who had Covid before vaccines were available. Patients were young or old and obesity, diabetes, and smoking were seen in equal numbers of infected and uninfected subjects.
There were 20 different cardiovascular complications seen but the most common abnormalities were myocarditis, stroke. heart attack, heart failure, blood clots, and abnormal heart rhythm. The cardiovascular sequelae could occur following mild infections, but the risk increased with more severe infections. To just look at one cardiovascular complication, patients who had Covid 19 had a 72% higher risk of developing heart failure than those who did not have Covid. The Veteran population is skewed toward men, and 75% of subjects were white. Patients average age was in their 60s.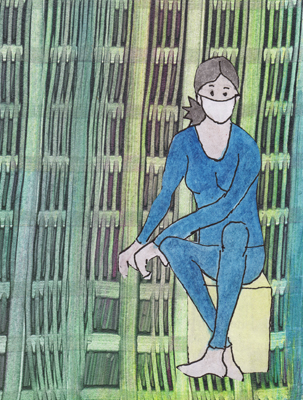 All of these cardiovascular disorders can be very severe and lifelong. It is important that these data are distributed so some of the unvaccinated may decide to get vaccinated. A similar study is now being conducted in a vaccinated population - and those results may be like the differences in pregnancy, in which mothers and babies have less comorbidities and death if they are vaccinated.