Booster Shots for Moderna and J and J Vaccines
Last week the FDA VRBPAC scientific advisory committee met and approved both the Moderna and Johnson & Johnson vaccine booster doses. The CDC then met this Thursday and spent the entire day listening to presentations by the companies and many CDC scientists who independently reviewed the data submitted by each company. After a full day of analyzing and considering the efficacy and safety of the proposed booster doses, there was unanimous approval of both vaccine boosters. Final approval was granted by Rochelle Walensky, Director of the CDC.
The Moderna booster is one half the dose of the original two doses - 50ug instead of 100ug. This dose had vaccine efficacy that was the same as the original vaccination dose and no increased symptoms following the injection. The booster doses were approved for the same group as the Pfizer booster: people 65 yrs or older at least 6 months after their 2nd dose, individuals 18-64 years of age at high risk of severe Covid-19, and individuals whose frequent institutional or occupational exposure to SARS-CoV-2 puts them at higher risk of serious complications of Covid-19. The J & J vaccine was approved as a 2nd dose, to be given more than 2 months after the initial dose for all age groups. See Below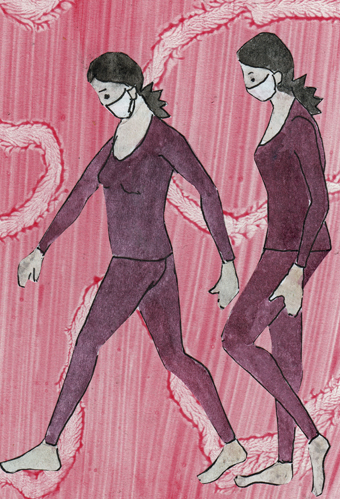 The Committee also reviewed all of the data from the NIH "Mix and Match Vaccine Study" that was just reviewed here on my blog earlier this week, and they approved all 3 vaccines for the booster doses. That means that each patient can select the booster dose type that they want, based on availability, or personal preference. The Mix and Match study demonstrated that all of the heterologous and homologous booster doses produced a good immunologic response - and getting a second vaccine type was safe.
The only way that this pandemic will be controlled is through vaccination of most of our citizens. We are very lucky that we have very effective vaccines - please get a vaccination if you are still one of the unvaccinated. Next week I'm looking forward to following the full day FDA meeting about the vaccine for children age 5-11. The CDC meeting for these vaccinations is in the first week of November.