NYC Urban Sketchers and the End of 100 Day Project
The New York City Urban Sketchers met this week on the plaza in front of the New York Public Library on 5th Avenue. The overall plan was to sketch the Truth and Beauty sculptures and/or the Lions Patience and Fortitude. It was a gorgeous day and I sat on one of the park chairs and sketched Truth, followed by a drawing of the man sitting all afternoon at a small table in front of me. He said he is Garrett Buhl Robinson, an author who is selling his published books and passing out information about a musical that he wrote that will open in the Fall.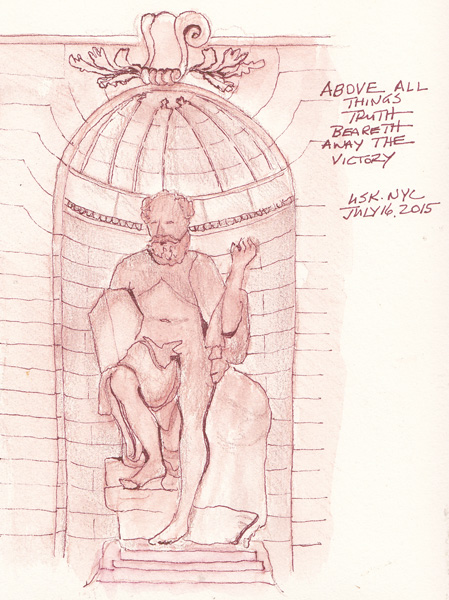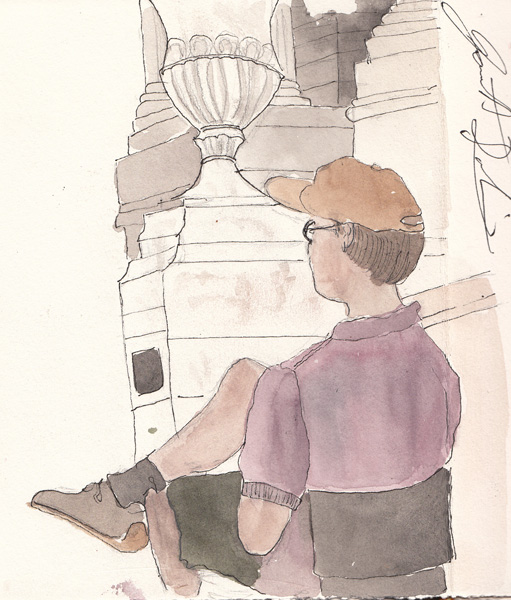 Our weekday NYC Urban Sketchers Group. Raylie (on the left) and 3 others from the NYC Group are headed off this week to Singapore for the annual Worldwide Urban Sketchers Symposium.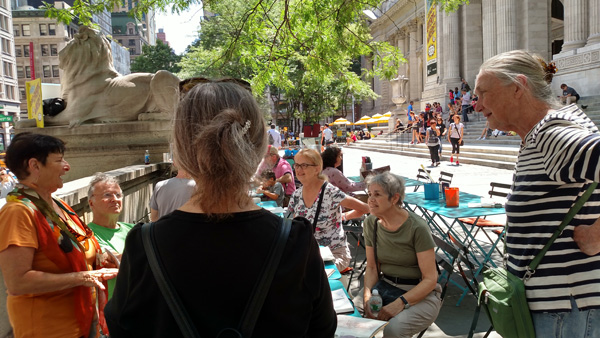 100 Day Project: Drawings From My Imagination
July 14th was the last day of the 100 Day Project Challenge, and I celebrated with a final drawing of Alex and Alice. The caption says "Can I take Alice and go home for a visit?" I asked my 5 year old Grandson Zach for a backstory when he was here this past weekend. Axel and Alice are from the Moon, and their heads are shaped like that because they were both born during a crescent Moon. He says they were playing in Axel's Mother's spaceship and accidentally started it!