NYC Urban Sketchers at Columbia
New York City is in the middle of a heat wave! The NYC Urban Sketchers Weekday group met on the campus of Columbia University on Thursday and it was unbelievably hot. I went into St. Paul's Chapel with my grand daughter and another 8 year old who was also joining our group with her grandmother. This is the front of the chapel.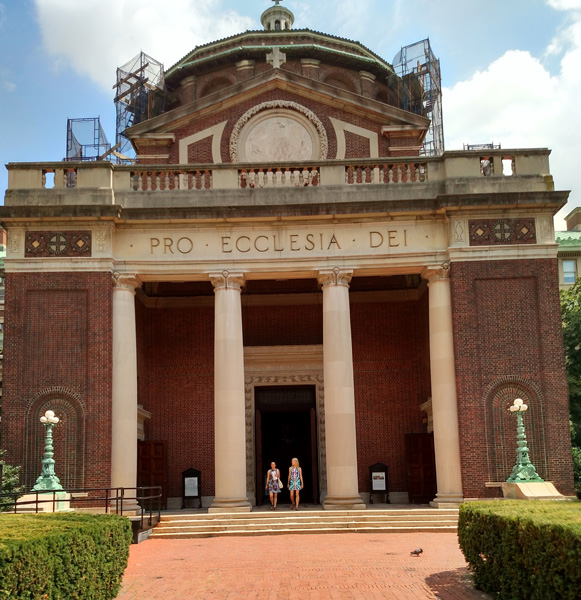 St Pauls Chapel Interior: There were 4 large fans set up in the sanctuary and we found a place to sit while I sketched what I could see from my cool seat. It was a side alcove with a beautiful stained glass window, a loft, and a decorative chandelier. The perspective was a challenge for me. The girls sketched and painted the chandelier.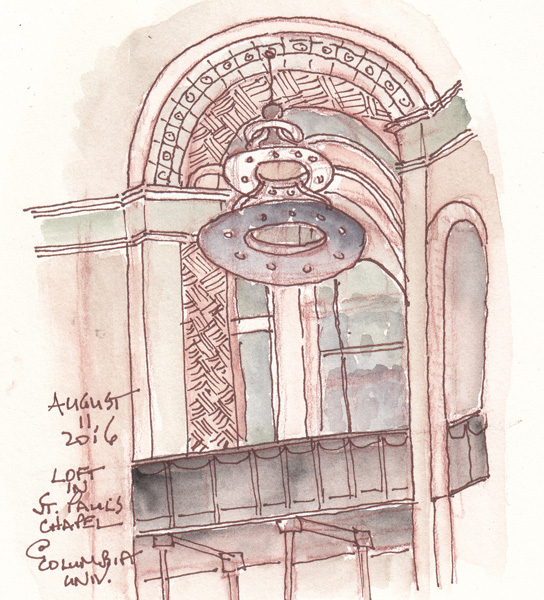 In an adjacent campus square, in front of the Philosophy building, there is a Rodin Thinker sculpture. It was hard to find a spot of shade close to the statue, and I didn't finish my sketch.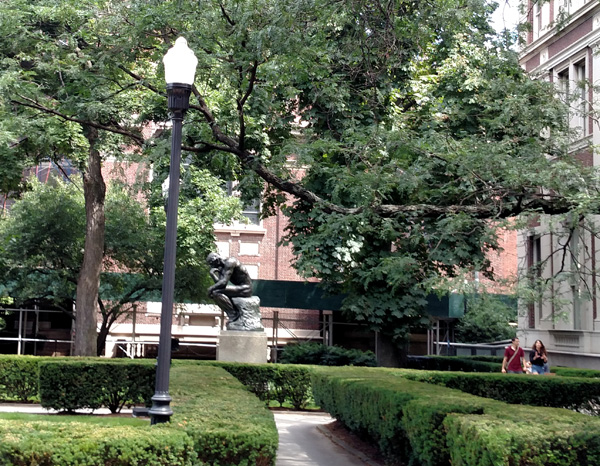 Many members of our group sat on the steps of a facing building - and this was our view of the Rotunda of Low Library. There were a few members of our group that sat in front of Low in the sun and did wonderful sketches. Not me!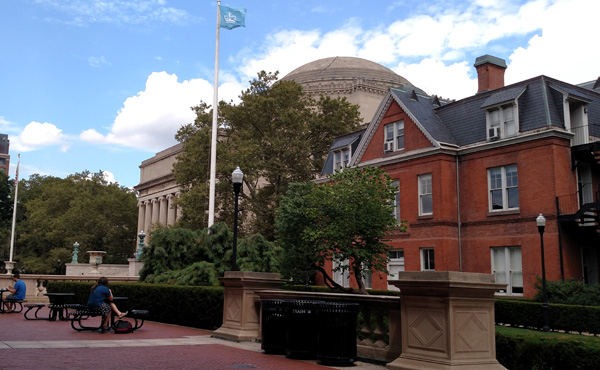 As we sat and talked while eating our lunch, my grand daughter Annabelle and her new friend Quinn had a wonderful time mixing colors from a set of watercolor pencils. They were incredibly enthusiastic and energetic, in spite of the heat.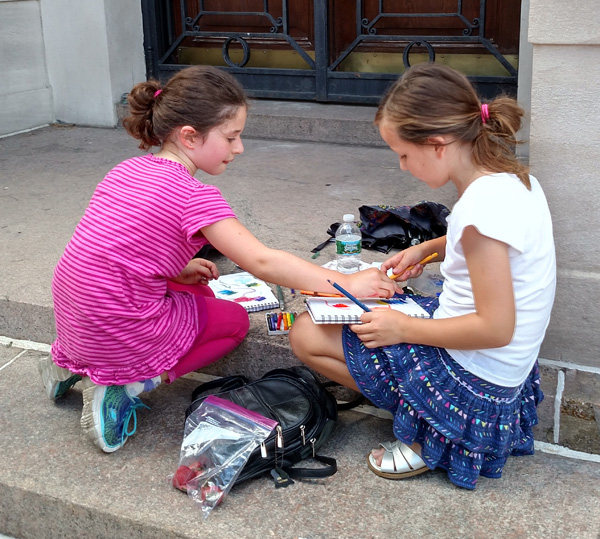 It was a wonderful place to sketch, but brutally hot. We decided we would return in the Fall!