Visit to the Jewish Museum
There is a Chaim Soutine exhibit at the Jewish Museum until September 16th. My husband and I really like him and look forward to seeing his paintings in museums and auctions. But this exhibit, entitled Flesh, is of his paintings of dead animals. These are my least favorite paintings, with animals usually hanging in his studio, during the painting.
My first painting of the Museum in years: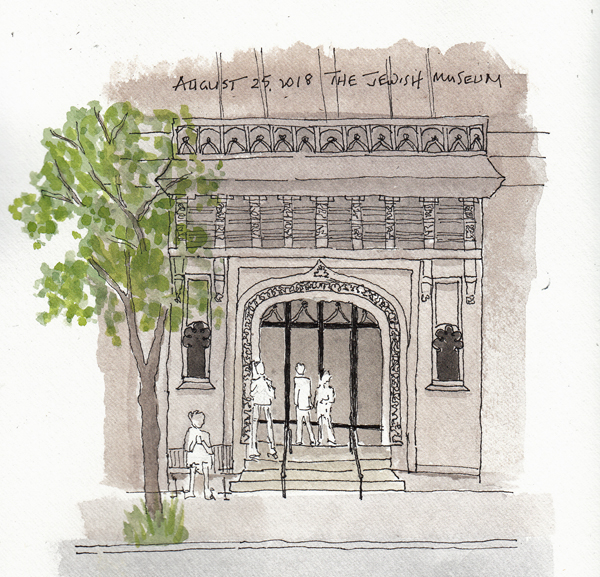 Here is a photo of Soutine from the exhibit.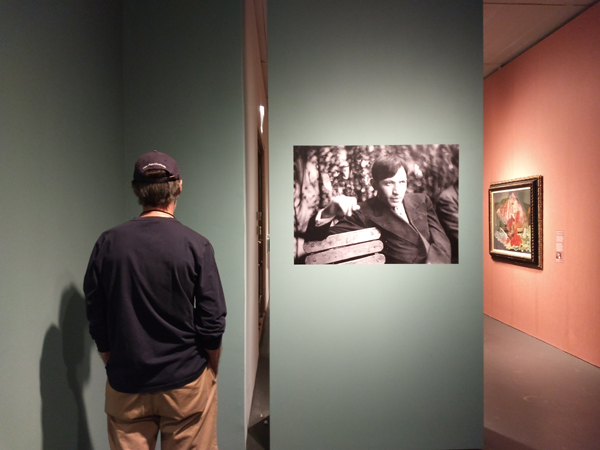 And here are 3 paintings that I sort of liked, but not well enough to draw/paint them as I frequently do at local exhibits.