NYC Urban Sketchers Visit to the General Pencil Factory
Yesterday a limited number of NYC Urban Sketchers were able to tour a 6th generation family pencil company that was founded in 1889. It took our "leader" Raylie 2 years to make this arrangement because they don't normally give group tours. It is located in Jersey City - and I took a Path Train over the river to meet the group. This is the front side of the factory.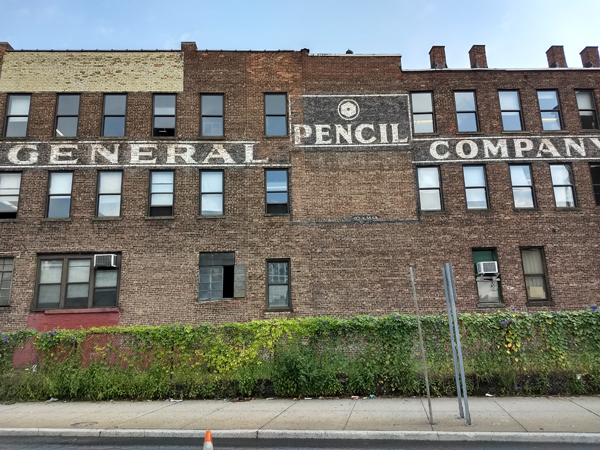 Raylie from Urban Sketchers, and Kirsten, a 6th generation family employee and our tour guide.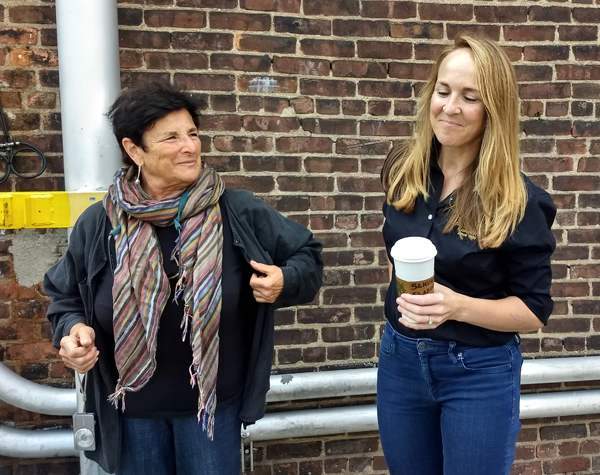 This morning I got out my supply of General Pencils. I love and use the Sketch and Wash soluble graphite and have the most of them on hand at all times. They are the ones with the silver tips.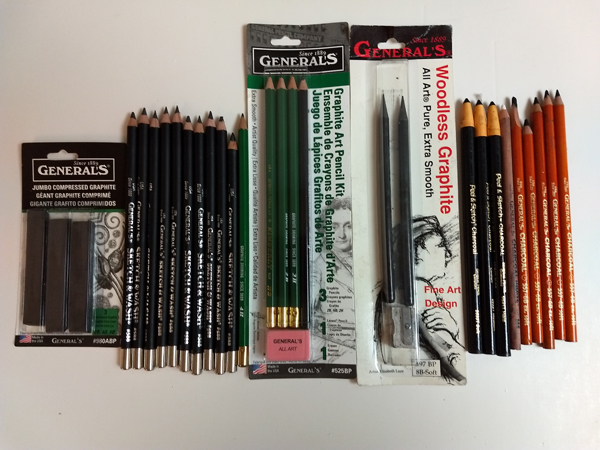 I loved the area on the back of the building around the loading dock. I sketched this while there and didn't have time yet to paint it. The conical machine and all of the pipes on the upper left, transport excess saw dust from the pencils which is then recycled to make fireplace logs. The color squares on the upper right are the colors of the watercolor pencils that they gave to us, and the "bag" on the bottom right is a carrier for sawdust.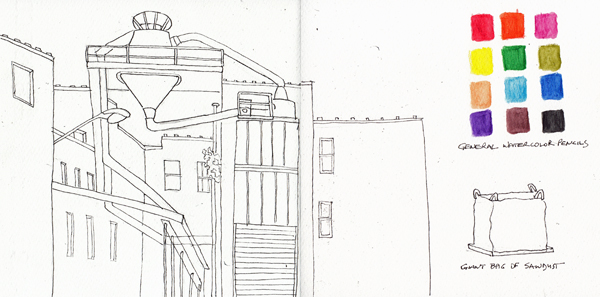 I loved the tour and the short glimpse into the method for making pencils. I spoke to a woman who is still working there after 50 years! I will always remember the place and time that I saw this as I use my General pencils! Thanks Raylie!