Urban Sketchers NYC in Bryant Park
I was meeting the Urban Sketchers Group in Bryant Park, behind the New York City Public Library. When I arrived, there was a photo shoot in the middle of the lawn, which we assume is a publicity shot for the upcoming revival of On The Town.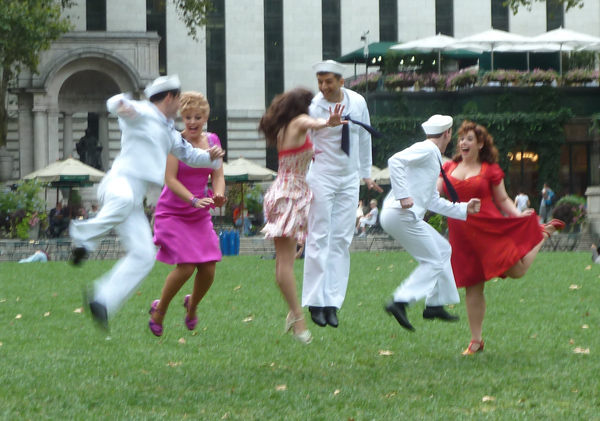 When I arrived at our meeting spot, I met Valentina, from Palermo, Sicily - someone who just looked up the NYC USK group and showed up! I love that the International Urban Sketchers Group provides this level of communication worldwide between artists. Valentina is the artist on the right.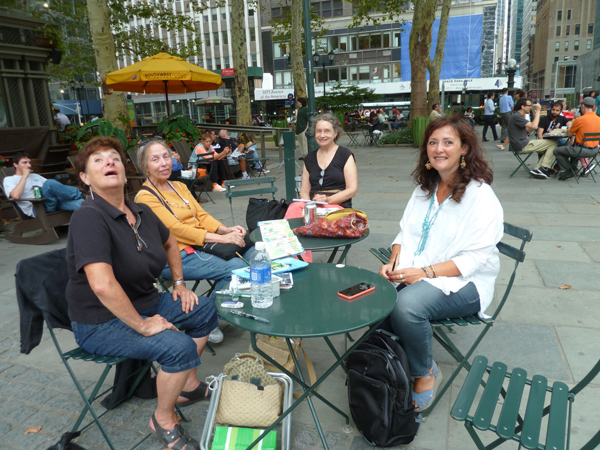 I am using a new accordion watercolor book - with a cover of paste paper that I made last winter.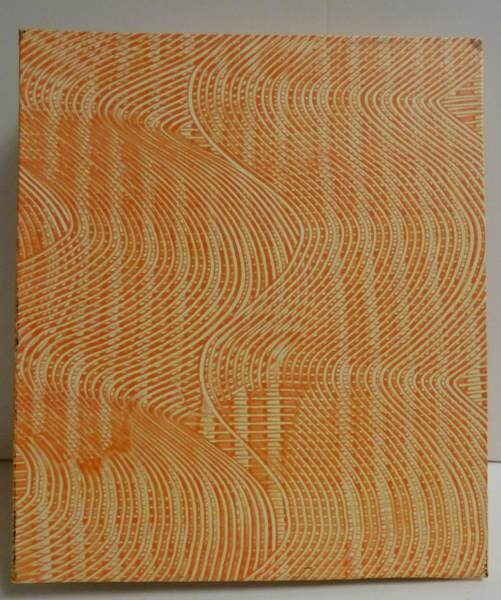 I used this for painting the Planetarium from the outside, last Thursday, at the American Museum of Natural History, and for several paintings this week when Urban Sketchers met in Bryant Park.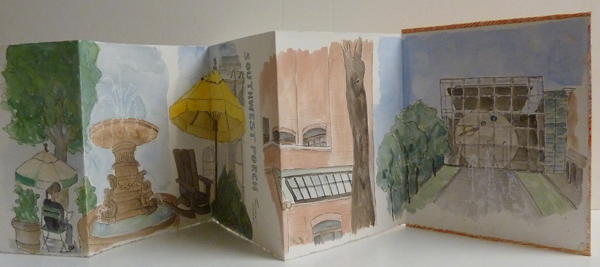 Planetarium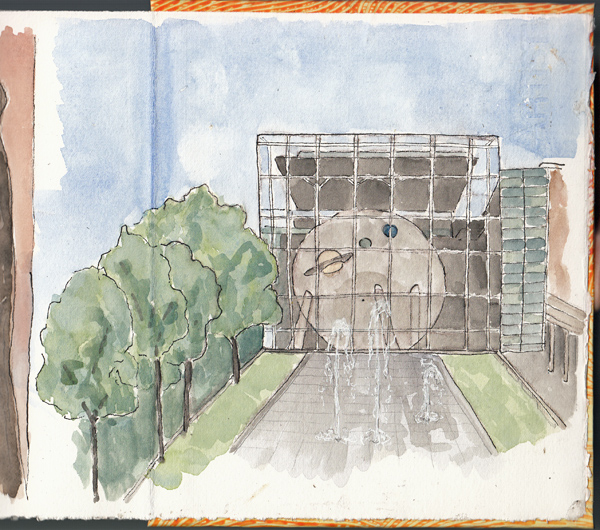 These paintings, the Southwest Porch Patio, and the Fountain are from Bryant Park.
As I was leaving Bryant Park I took a photo of another fascinating NYC site. Any ideas??