Urban Sketchers - NYC Aug 14th
We went to Madison Square Park for my second day with the Urban Sketchers - NYC. I took the accordion book that I used for my first day with them and completed the first side of the paper with this sketch of the Flatiron Building and my friend Benedicte sketching in front of me. The accordion book is here:
http://www.paperandthreads.com/2014/07/_xxxxx.php
This group meets weekly and I just created a new category for drawings done at these events. My category list in way down under the monthly entries for my blog.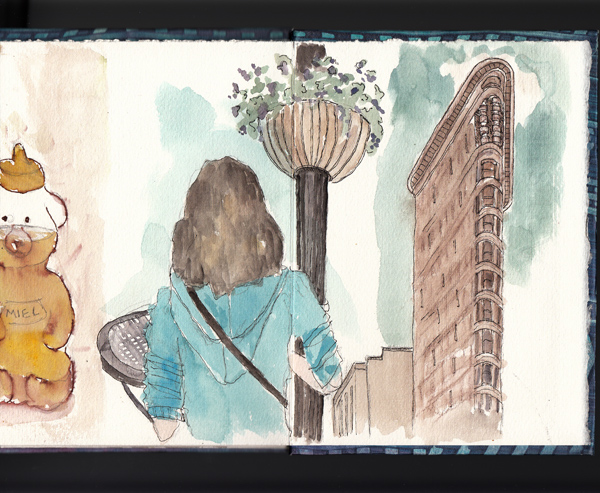 I did a few preparatory sketches, based on Liz Steel's recent demo in Sketchbook School Semester 2 - and overcame my fear of failure sketching this iconic NYC landmark.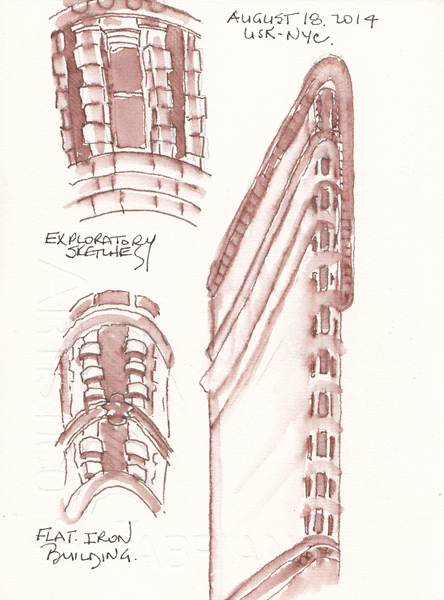 After lunch I searched for another building to draw around Madison Square Park and was drawn to this one because of the multiple rooftop water towers. These sketches were done with a Tombow marker and then "painted" with clear water in a Niji waterbrush.