Art Day January 16, 2020
January 16th was a wonderful art day - beginning at the Grand Central Transit Museum Holiday Train display and then followed by a visit to the Center for Italian Modern Art.
My sketch of the Grand Central Terminal model was done quickly - the building was wonderful.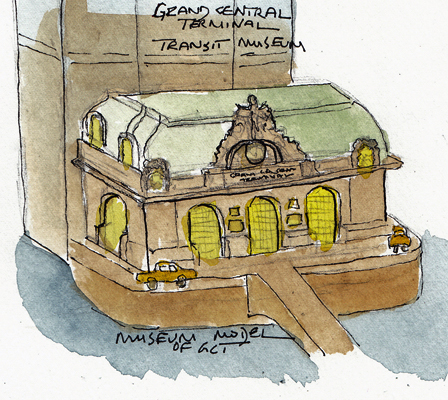 The afternoon was spent at the Center for Italian Modern Art in Soho where I sketched some of Marino Marini's terric, rough, female sculptures - ranging from table size to life size. The Center has excellent exhibits, with tours some days of the weeks. When we were there, we were the only visitors and were able to relax and draw until we finished.