Urban Sketchers 30 X 30 Challenge: June 1-8
Liz Steel and Marc Taro Holmes, from the International Urban Sketchers Group proposed a challenge for everyday in June. Instead of using lines for drawing, they proposed using shapes to directly paint the art. I love drawing and think in "lines", not "shapes," so this was a perfect challenge for me. I made a Teesha Moore 16 page watercolor book with one sheet of Arches 140 lb cold press to use for challenge, and will try to paint something every day. Each page will need images from two days, and I'm starting small so I can develop some beginning skills.
SeaGulls: from photos I took on our beach walks.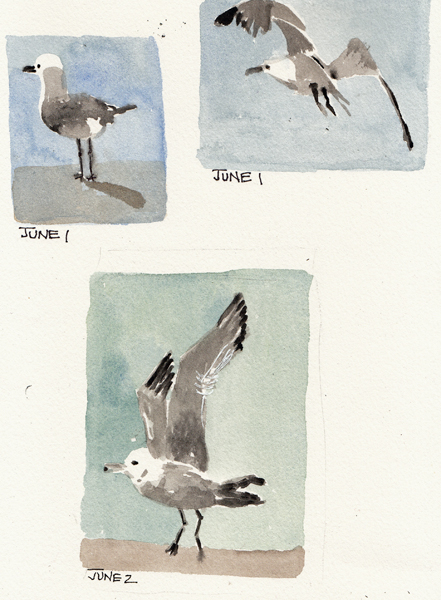 Rocks and Flip-Flops: I'm trying to learn how to paint rocks wet-in-wet and make them look smooth as they are deposited from the ocean on the sand - painted from observation.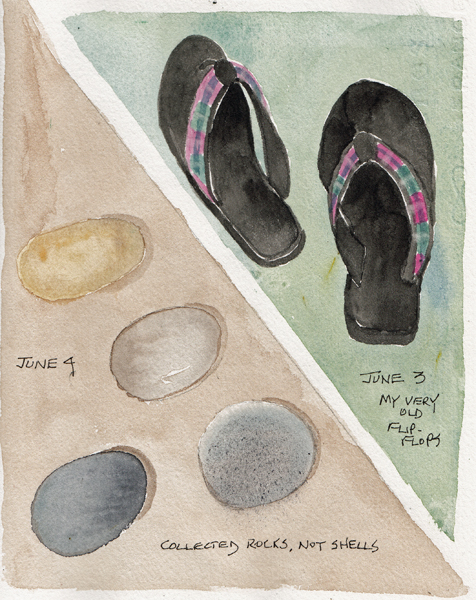 Gentoo Penguins and Flower Planter: We watched a PBS documentary on Nature called Penguin Post Office on Wed. PM and I loved seeing the Gentoo Penguins in Antartica at Port Lockroy. These were painted from a photo. The planter was one of 4 around the pool at the beach- painted from observation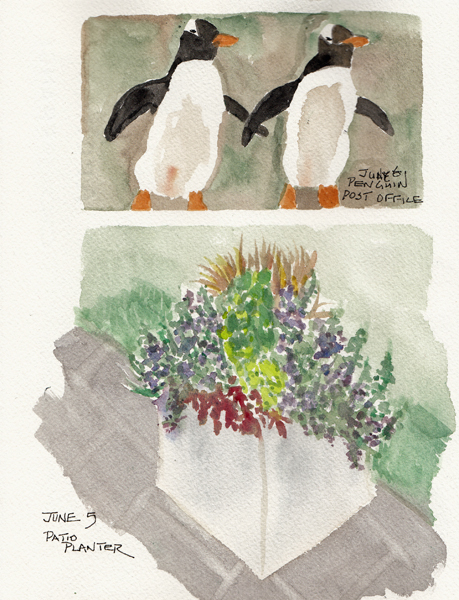 Seagulls and Lifeguards Stand: More seagulls and the life guard stand on Cooper's Beach - from my photos. I painted the lifeguard stand by painting the negative space shapes. A enormous challenge for me!