Master Drawing Week in New York City 2016
Last Week was the annual Master Drawings Week in New York City. I've gone with my Art Pals for the last several years, partly because I love drawings, and secondly because it is a wonderful opportunity to see elevators for 1.5 people and grand staircases in some of the most elegant townhouses between 5th and Madison on the Upper Eastside. Some European gallery owners rent space in NYC galleries for the week, making the selection even broader in scope. There is a published book of galleries that can be requested from the website, and copies that can be picked up in the first gallery you visit.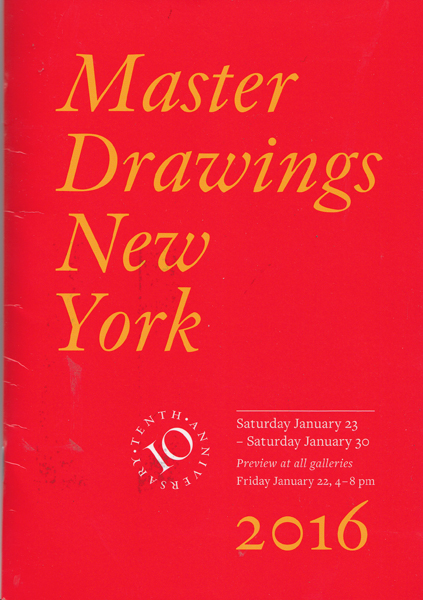 And there is even a map of gallery locations on the back of the booklet. We began on 66th St and ended on 86th St - only missing a few along the way.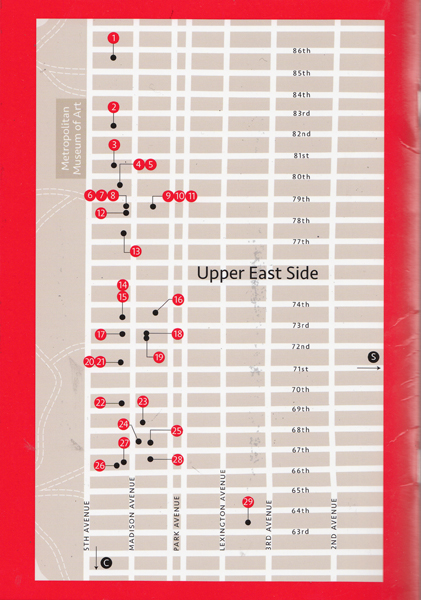 I love pen and ink drawings - and these are two photos I took of favorites. The first is from the 18th C. Italian artist Giuseppe Bernardino Bison and the second by Gustav Klimt.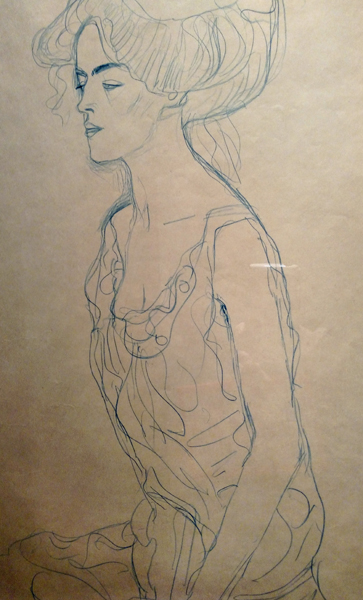 Last week I watched a very short Matisse video of The Piano Lesson and then was delighted to see one of several preliminary drawings exploring different positions of the 3 individuals in a Master Drawing gallery.
http://www.sothebys.com/en/news-video/blogs/all-blogs/impressions/2016/01/matisse-la-lecon-de-piano.html?cmp=email_selects_selects_matisse_hero2_12916-12916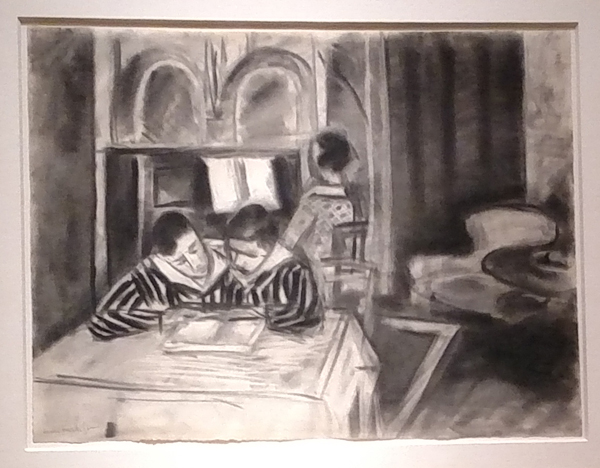 But the highlight of the day for me was my 3rd Joaquin Torres-Garcia exhibit this month. He is described as the first South American Modernist and I now know many of his paintings for the first time. I saw the big Torres-Garcia exhibit at MoMA at the beginning of the month, a lovely exhibit at Gary Nader Gallery at 24 W57th St last week, and then a collection of privately owned Torres-Garcia works of art on this tour. There were drawings and paintings in the Gallery, and a watercolor sketchbook that was spread out in a glass case. It was one of the pages in the sketchbook that I was inspired to paint in my sketchbook when I got home that evening.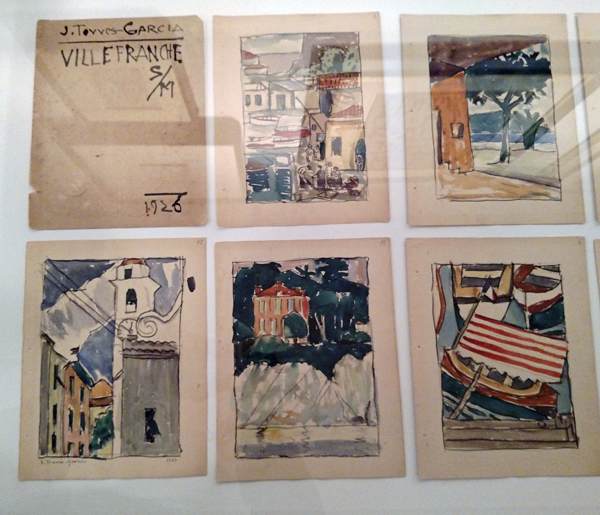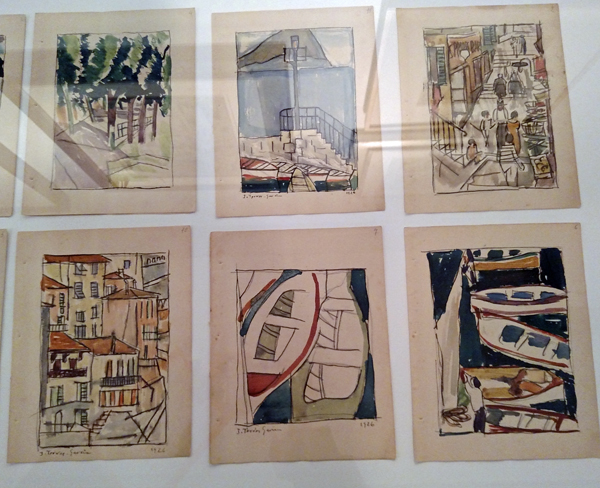 My version - for inspiration!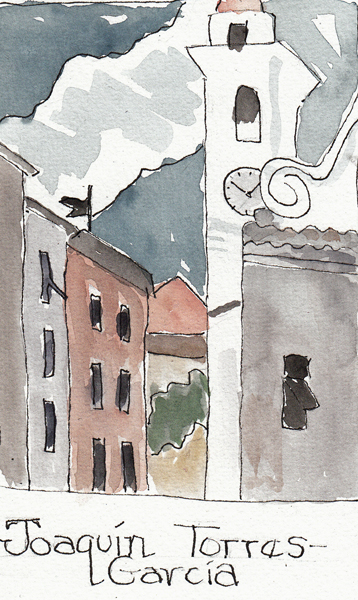 i