Monotypes, Ducks, and A Cow
I went to my second Monotype session this week at MoMA and made 3 prints - but only uploaded two here - another ballerina and another Axel print.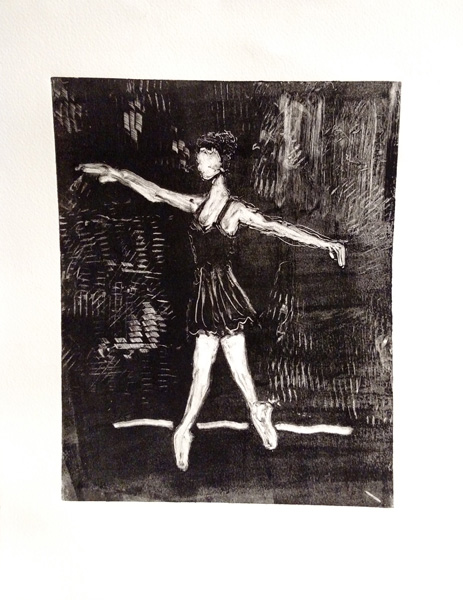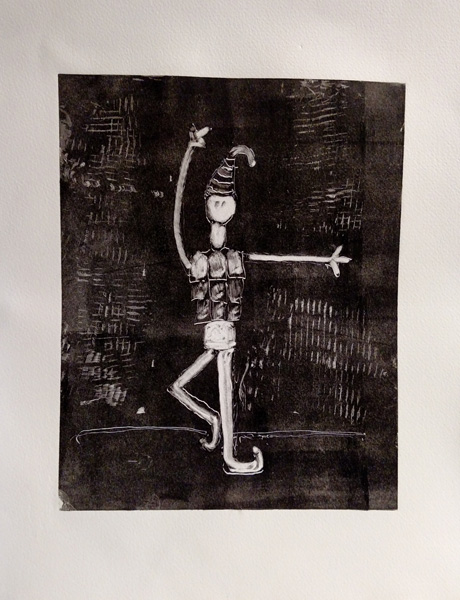 Weekday NYC Urban Sketchers met in Rockefeller Park in Battery Park City this week, and I was completely mesmerized by ducks. When I arrived I watched a male swimming all over the pond behind a female and a total of 7 ducklings that were scattered and having fun. I sketched them quickly and spent the next hour watching them to determine their coloration. I can't describe how much pleasure I got from sitting in the sun, watching and photographing them. Midway through the hour 3 gangster males arrived and fights began. But the original male kept them away from his family. It was very noisy!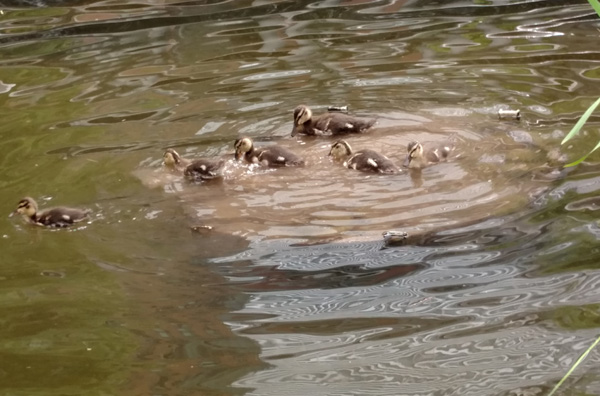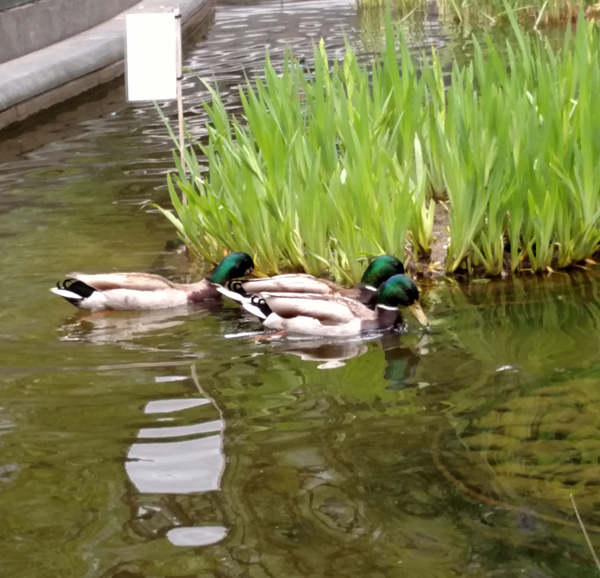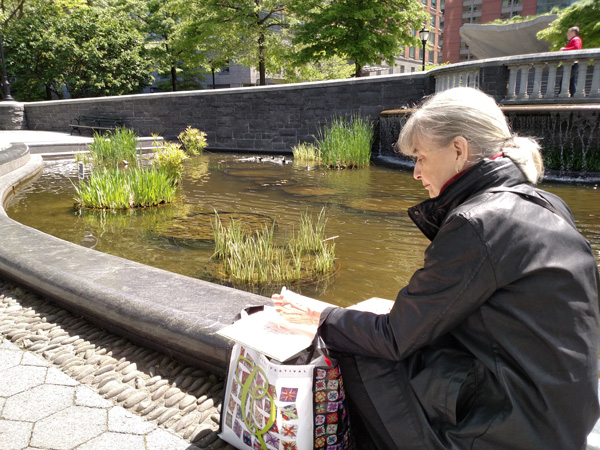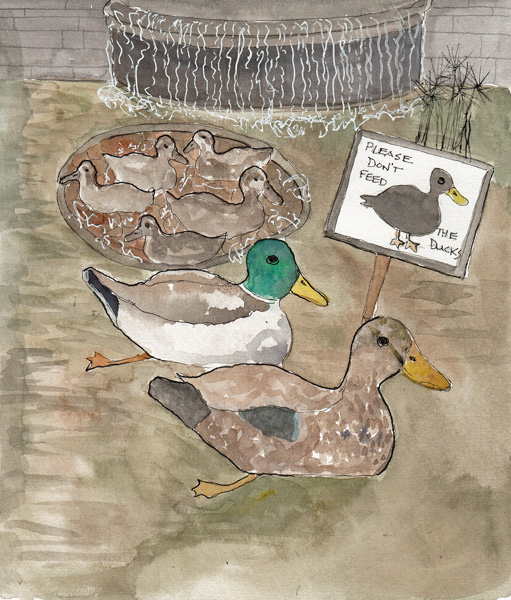 I quickly sketched one of Dubuffet's four large LaVache paintings when at his exhibit at Acquavella Gallery on the Upper Eastside. My goal was to paint it with my acrylic paints before putting them away after my abstract painting class ended. The painting is on a watercolor postcard.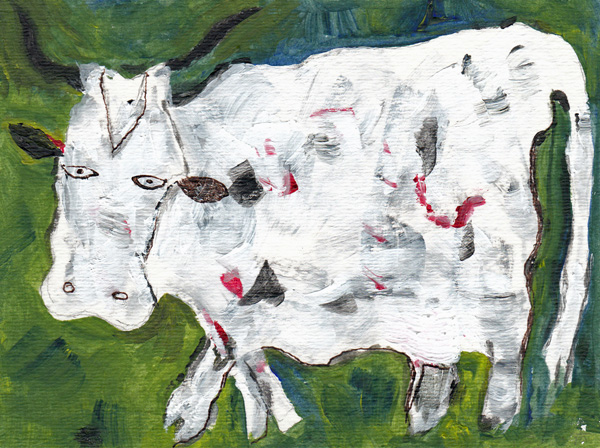 Monotypes, Pen Drawing with Watercolor Wash, and an Acrylic Painting - I think I need to focus!