Visit to the Oculus With NYC Urban Sketchers
New York City Urban Sketchers met at the new Santiago Calatrava Oculus on Wednesday, and viewed the inside and sketched the outside. As I walked from the Fulton Center subway stop I took photos of the exterior from the East, the interior, and exterior from the West. While the group was sketching at the foot of the Freedom Tower, I went across West St. to Brookfield Place and sketched from there. The Oculus is still a construction site inside and out, but it is fun to see this very interesting new center to the Lower Manhattan Transportation Hub.
Oculus from the East (Dey and Church St.): That is the World Trade Center Freedom Tower behind it.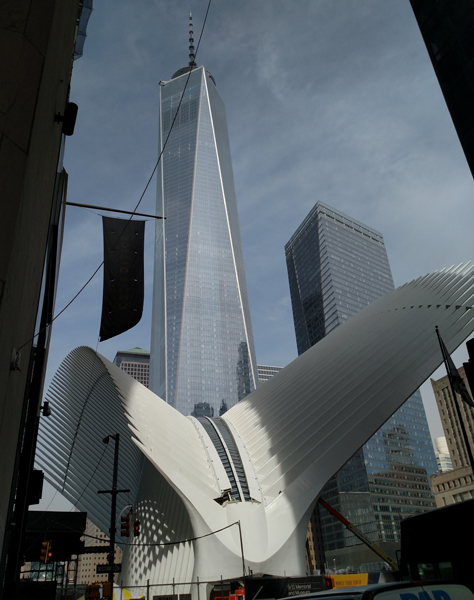 The Entrance I went in is at the NW corner of Liberty and Church St, just inside the door to WTC4. Follow the signs to the Path Station down 2 escalators, and two long white marble corridors to the Oculus.
Interior: The wall covered in posters hides the continuing construction, but it is really the side walls and ceiling that are the main attraction.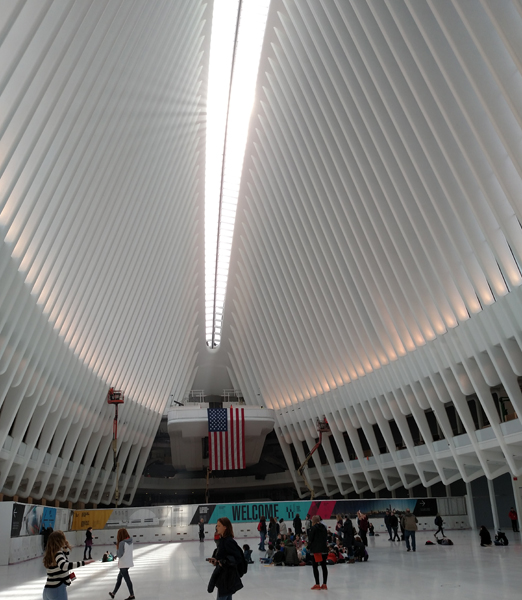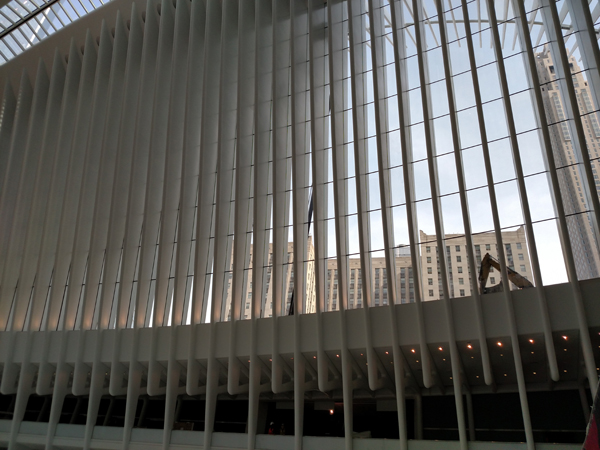 Oculus From the West: I sketched this view (see below), from the front of Brookfield Place and across West Avenue from the Oculus.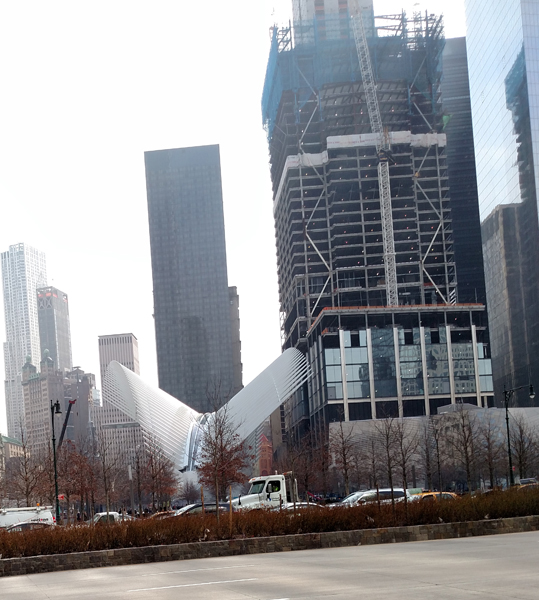 It will still be a few months before all of the entries are open and the construction tools are gone. This is a map of the area, including all of the World Trade Center Buildings that will eventually be accessible from the whole Plaza. This is the Map I photographed from within the Concourse linking many of the buildings.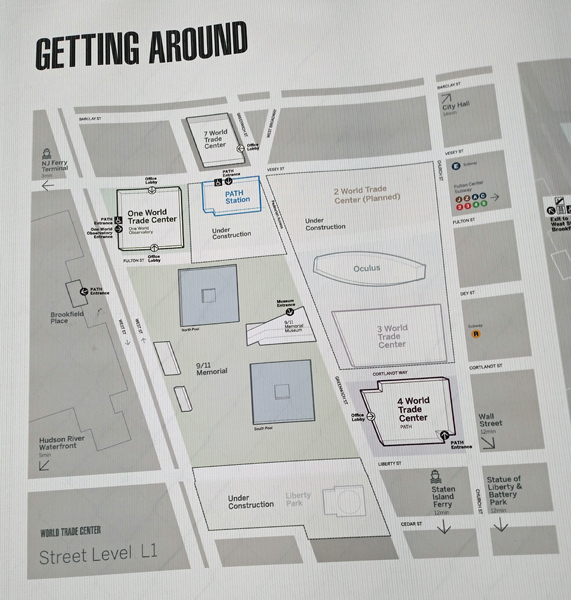 My Oculus Painting From the West: I was lucky that the trees were still mostly bare.